While we think all listings should always be best they can be, it's a competitive world out there and sometimes you want your listings to really shine, and give them a good dose of "web appeal" - the new curb appeal.
So here are propertyadguru.com's Top 10 Tips for making your listings stand out.
Read more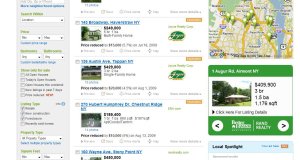 Last year US property search engine trulia.com released a product it calls "Online Billboard w/ live listing widget", which it claims has revolutionised the "banner ad" as we previously knew it.
Read more


US real estate marketplace zillow.com has released their first official plugin for WordPress websites - one it says will help property seekers answer the question, "Where should I live?"
Read more



We reported on the release of Twitter based listing service TweetLister in May this year. Since then, TweetLister has been upgraded with a number of new features that could make using the free service even easier for agents.
Through TweetLister, agents can:
Post and re-use as many listings as they want – all day, every day – to Twitter;
Schedule each listing to post daily, or for a set period of time – until it sells, rents or leases;
View and download a list of all prospects on each listing.
Now, through version two of TweetLister, agents can also take advantage of an upgraded property details page with room for more photos and content, along with expanded user profiles and the option to choose which Twitter profile is linked to a listing.
Other features in the upgraded version of TweetLister include the option to add listings in bulk, and new criteria available in its real estate search, such as search by city or neighbourhood, state, country, keyword and minimum and maximum price. TweetLister users can also associate more than one Twitter account with their TweetLister account.
TweetLister decribes itself as "the only twitter tool for posting all types of property listings". To get started, sign in to Twitter at tweetlister.com and you'll be taken to your very own TweetLister Control Panel, where you can start posting and managing your listings right away.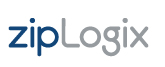 Real estate applications for iPhone and other mobile devices are gradually becoming commonplace. Two new offerings have recently been released with both agents and clients in mind.
Read more


Real estate email service Rezora has been getting attention from all the right places over the past few months. A new deal with Coldwell Banker, along with support from a startup funding company, could mean it's more than just another way to send emails.
Read more



propertyadguru.com welcomes a guest post from Houston Neal about mobile phone apps for property management.
Read more


Supplier of websites to real estate agents, PropertyMinder, has gone beyond flat text content and implemented a Text-to-Speech (TTS) Technology, which can play unlimited text and dynamically generated content, to its AccelerAgentTM Websites.
Read more


Not to be outdone by the many property portals releasing iPhone Apps, Walk Score have released one of their own.
Read more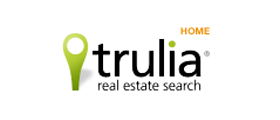 Agents who use US property search engine trulia.com may have already noticed some new features available on their profiles.
Read more