Category Archives:
Global / Multi Country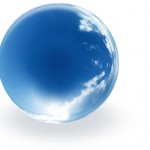 With the effects of the global financial crisis still being felt in plenty of places around the world, many real estate agents will be more than happy to see 2009 come to a close. "Recovery" is the word on everyone's lips as we start the first year of the next decade, even though no one can really predict how long it will take.
The new year's technology trends are probably just as difficult to pinpoint, but that won't stop us from trying. Here's what propertyadguru.com sees in its crystal ball for 2010:
The team at Classified AdVentures (owners of Property Ad Guru) has been working hard on a new product called ListGlobally. This application allows agents to advertise their listings on market leading property portals around the world.
For example, an agent in the US or Australia can up load a listing and have it appear in the international section of such market leading sites as Rightmove in the UK, Enormo, Immobiliare in Italy, and Immobilienscout24 in Germany. Over the coming months ListGlobally will be adding more partners to its distribution list.
Not only is this a great way to promote your listings to an international audience, it is also a great tool to differentiate yourself from your competitors when marketing to potential sellers.
If you would like to be a guinea pig and help us test the application for free, just go to www.listglobally.com and click the link on the home page to register for a free trial. Once we receive your request, we will be in touch via email with your login details.
Also posted in Advertising Property, Australia, Featured, Generating & Managing Leads, Generating Buyer Leads, Generating Seller Leads, Listing Products, New Zealand, Portal & Industry News, Products, Property Listings, UK, USA & North America, Which Property Portal?
|
Tagged CAV, classified ad ventures, International Listings, Listglobally, www.classifiedadventures.com, www.listglobally.com

The news just over a week ago that Google was "entering" the UK/European market has sent the share prices of Rightmove and Seloger into a tailspin. Seloger dropped by 9% while Rightmove has plummeted a whopping 17%. Seloger has since recovered to its pre-news price while Rightmove continues to be significantly down.
So let's look at what happened, will the property portal landscape change and is this impact on the share prices is justified.
An article by the Financial Times (Dec 2 titled "Google set to enter UK property market") seems to have set the cat amongst the pigeons. The article stated that Google is in talks with British estate agents and that "experts" say that an entry by them to the market could pose a serious threat to existing property websites. The article didn't talk about what Google was going to do and Google didn't comment. So there is really not much to go on. So the only guide we really have as to what Google may do in the UK and Europe is what they have done in Australia.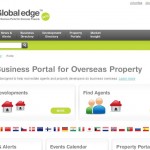 Independent trade portal globaledge.co.uk has recently relaunched to celebrate its first birthday. The new improved website is designed to help real estate agents and property developers do business overseas, providing networking and business opportunties.