Category Archives:
Australia
There's a lot you can do on your own for your website, but for UK agents still looking for an out-of-the-box solution, UltraIT could be worth checking out.

Those interested in finding out more about Classified Ad Ventures - the online classifieds company founded by propertyadguru.com owner Simon Baker - can gain an insight from today's article in The Australian.
In the article, Baker discusses everything from his time as CEO of realestate.com.au to the creation of nestoria.com.au, the state of online businesses in Australia, and what he has learned from early mistakes.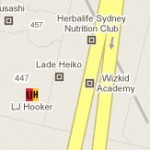 Over the past few months, it's become clear that Google Maps isn't just about directions. With the release of Place Pages, the Favourite Places program, and a set of tools aimed specifically at real estate agents, we now know Google Maps wants to become as important to businesses as it is to people figuring out how to get from A to B.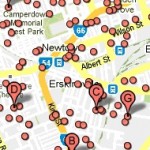 Since Google first began adding real estate listings to Google Maps in mid-2009, the world of online real estate has been monitoring the company's every move. Each upgrade brought more speculation on how Google was planning to change things for property portals, real estate agents, and property hunters.
Now, we have a clearer idea of where Google is headed.
We're excited to announce the launch of our recently redesigned website. We hope it will better inform you on all the global information, trends and products relating to successful online advertising in real estate.
If you can't find what you are looking for, use our "Ask a Question" facility on the Home Page and the Property Ad Guru Team (with around 50 years combined experience in online advertising) will do their best to provide the answers for you.
Let us know what you think of the new site by sending your feedback to [email protected] as we are constantly looking to improve and ensure we are presenting the most topical information to our readers.
Regards,
The Property Ad Guru Team.
The team at Classified AdVentures (owners of Property Ad Guru) has been working hard on a new product called ListGlobally. This application allows agents to advertise their listings on market leading property portals around the world.
For example, an agent in the US or Australia can up load a listing and have it appear in the international section of such market leading sites as Rightmove in the UK, Enormo, Immobiliare in Italy, and Immobilienscout24 in Germany. Over the coming months ListGlobally will be adding more partners to its distribution list.
Not only is this a great way to promote your listings to an international audience, it is also a great tool to differentiate yourself from your competitors when marketing to potential sellers.
If you would like to be a guinea pig and help us test the application for free, just go to www.listglobally.com and click the link on the home page to register for a free trial. Once we receive your request, we will be in touch via email with your login details.
Also posted in Advertising Property, Featured, Generating & Managing Leads, Generating Buyer Leads, Generating Seller Leads, Global / Multi Country, Listing Products, New Zealand, Portal & Industry News, Products, Property Listings, UK, USA & North America, Which Property Portal?
|
Tagged CAV, classified ad ventures, International Listings, Listglobally, www.classifiedadventures.com, www.listglobally.com

The news just over a week ago that Google was "entering" the UK/European market has sent the share prices of Rightmove and Seloger into a tailspin. Seloger dropped by 9% while Rightmove has plummeted a whopping 17%. Seloger has since recovered to its pre-news price while Rightmove continues to be significantly down.
So let's look at what happened, will the property portal landscape change and is this impact on the share prices is justified.
An article by the Financial Times (Dec 2 titled "Google set to enter UK property market") seems to have set the cat amongst the pigeons. The article stated that Google is in talks with British estate agents and that "experts" say that an entry by them to the market could pose a serious threat to existing property websites. The article didn't talk about what Google was going to do and Google didn't comment. So there is really not much to go on. So the only guide we really have as to what Google may do in the UK and Europe is what they have done in Australia.
Google Maps' Australian team have just announced another round of upgrades to the Google Maps real estate search, this time focusing on keyword use and listing information.
The Google Maps blog explains that the introduction of new search technology will bring up listing results for searches that use phrases such as "real estate," "home for sale Sydney" or "homes for rent near Perth".
This new search option comes after Google Maps added a real estate option to the "more" menu, allowing users to view a layer displaying listings, earlier this month.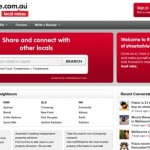 Australia's leading property portal, realestate.com.au, is following in the footsteps of zillow.com and trulia.com with the launch of their new property review website Local Voices.
The Ad Network has just signed deals with real estate companies including LJ Hooker, Century 21, Laing+Simmons, First National and Richardson & Wrench to represent their websites to advertisers.
Also posted in Portal & Industry News
|
Tagged Australia, Beth O'Brien, century 21, domain.com.au, First National, google maps, Laing+Simmons, LJ Hooker, realestate.com.au, Richardson & Wrench, The Ad Network