Difficult economic times are not the times to stick your head in the sand and hope it all goes away. It's in the tricky times that the really resourceful professionals end up winning the race. So how do you continue to market your brand when budgets are tight or non-existent?
Here's propertyadguru.com's tips for Marketing on a Budget: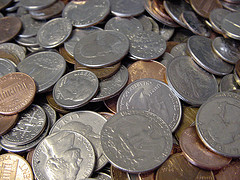 1. Use online media more effectively. This really is key to marketing both yourselves and your properties in tough times. Online media is still much more cost effective than offline (tv, radio, newspapers, magazines) and gives you more control over targeting and measuring your outcomes. Consider your entire marketing mix at this time and reshuffle some funds towards online. 
2. Use online display advertising to promote your business rather than newspapers or magazines. Forego the glossy print ad just for a couple of months and try using banners on a portal website to promote your business in the areas that you operate. By doing this, you are directly reaching your target audience for a cheaper cost; the ads will also last much longer.
3. Provide great content in return for ad space. If you are determined to still appear in print, try submitting an article about the local market filled with facts and figures (and some opinion) and see if you can do a contra deal with the publication - editorial in return for an advertisement. If you are unable to secure a dedicated ad, make sure you can clearly brand the editorial - this in itself works well as an advertisement.
4. Beef up your email newsletters. If you were in the habit of sending out a newsletter somewhat haphazardly, now is the time to ramp up the writing and frequency. E-newsletters are a cheap way of communicating your message and your brand (and hopefully some really useful content) to an audience who are interested in what you have to say. If you have done the work to build your database then now is the time to talk more frequently to your customers and reassure them you are still around in the tough times.
5. Local sponsorships. Schools, churches, sporting clubs are always looking for helping hands. And whilst now might not be the time to offer a $1m sponsorship deal, you could start a new relationship that gives your brand some new visibility (through signboards, co-branded newsletters, banners at sports grounds etc) in return for event promotion through your own networks, help at working bees and cash donations down the track. In tough times small businesses need to get creative and help each other out.
6. Network network network. When the deals aren't walking through your door anymore it's time to return to old-fashioned networking. Go to as many networking events as possible and talk positively about what you do and how business is going. Don't be a pushy card-toting salesman though! And be mindful of not talking about how tough times are. People like to do business with positive successful people.
7. Try new-age networking. Sites such as Facebook and MySpace have added a new dimension to business networking in the noughties. Try connecting with old associates, friends and colleagues and letting them know what you do now. Join industry groups or create ones of your own. Getting connected via these sites can open up a whole new avenue of promotion for yourself and your business. And it's free!
8. Present a real estate information session. If times are tough for you then chances are they're tough for many others in your community. Why not hold a free information session about the local property market for residents in your local area. Most people love to hear about where the market's going, how to capitalise on investment properties, what's happening in the rental arena etc. As professionals in your field you can offer this kind of information without having to sell anything, and you will generate goodwill towards your brand. You could create a cheap flyer in-house, hold the event at your office or local church/school (maybe one you are in partnership with?) and the entire event need only cost you a few cups of coffee. 
9. Make it easy for past customers to refer you. The best business is referred business so make it easy to do so. After every complete transaction, follow up with an email (to both buyer and seller) that your customers can then send on to anyone interested in selling their property. It should be short and succinct but contain your credentials. A simple reward scheme for referrals is always helpful in generating advocates.
10. Don't be afraid to have fun! Perhaps now is the time to let the frustrated actor out of the closet. Create a video about yourself - what you do, why you do it and how - and post it to YouTube. Send the link to everyone you know (without spamming!) and get people talking. Have some fun with it so people will want to forward it on, but make sure you include a way for potential customers to contact you. It's a free and easy way to do something a bit different that might just entice someone to give you their business.
It's never as easy to market your business on a budget as it is with limitless dollars. But then success is rarely easy! Tough economic times call for tough measures and you can't simply stop marketing because the budgets are tight. So think a bit laterally - and also a bit obscurely! - and have some fun generating business in a new way.
Related posts: