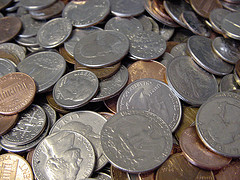 Where would you start if you had no budget to market a property online? Hopefully this isn't a situation you find yourself in often, but if you are running low on marketing dollars, there are still ways you can get a property online and in front of potential buyers.

Here are our top four no-cost marketing ideas:
1. Make use of free classifieds websites. Craigslist is the king in many markets, but do a bit of research on which free classifieds website draws in the biggest audience for your area. Then, use our tips on great listing copy and attention-grabbing listing titles to make sure yours stand out.
2. Step up your social media use. You might not be able to spend the big bucks on display advertising or featured listings, but if you're using social media to consistently connect with people, you may not even need to. roost.com CEO Alex Chang put it best when talking about his company's recent move into the social sphere: "The vast majority of agents still get 80%+ of their business via word-of-mouth referrals."
3. Offer information to your target audience. When you do reach out to people via social media, make sure you're offering them something relevant and valuable. For example, if you're aiming to work with first-time buyers, perhaps you could put together a blog post that lets these people know what to expect. A guide to buying in a particular market would work just as well, especially if you can include some recent statistics on house prices.
4. Take your marketing offline. Once you've attracted the attention of potential customers through your social channels, its time to solidify those relationships with offline meetings. Organising a "tweet-up" with your Twitter followers, even if the focus of the meeting isn't on real estate, is a great way to start.
Which $0 marketing strategies have we missed? We'd love to hear your ideas in our comments.

Related posts: