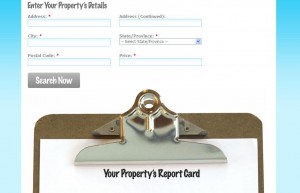 Are you advertising your listings in the right places? Many agents and brokers use syndication tools like Postlets, Listhub or Point2 as a way to get their listings displayed in all the right places.

Now there's a new tool that gives you a snapshot of your online advertising presence for a particular address.
The new marketing tool from US based International Listings aims to show whether a real estate listing is syndicated across the web on some of the popular real estate search websites.
Simply type in the address and the company's search engine scours the web to find where it is listed, generating a "report card".
The website searches many (though not all) of the major portals: google.com, oodle.com, zillow.com, frontdoor.com, trulia.com, and more.
It's a great idea for consumers, and a clever marketing ploy by International Listings who have been a leader in online luxury classifieds advertisements since 2001. After the report is generated, they offer users the opportunity to put International Listings to the 30-day test and submit a luxury property listing.
As the market tightens, sellers are likely to ask more questions about where their properties are being advertised. Announcing the report card function on its blog, the company says:
"With web 2.0 real estate sites like these growing in market share each and every month, and with some 80% of homebuyers now doing research online at some point in the buying process, it's now more important than ever that your listing appears on the major real estate search engines. Our tool searches 10 of the highest trafficked homebuying portals and gives you a "grade" (A+, B-, etc.) on how well you're marketing your listing online."
Find out more and trial the service at intlistings.com/realestatemarketingreport.

Related posts: