For those who run their own websites, keeping content above the "fold" – the place where a web page disappears below the bottom of a browser window – can be an important issue. Ideally, content you want to draw attention to will sit above the fold, giving visitors an incentive to investigate further before they bounce back to their search results.
Read more

propertyadguru.com welcomes the fourth in a series of guest posts from Australian real estate expert Glenn Batten about SEO or "Search Engine Optimisation" for real estate.
Read more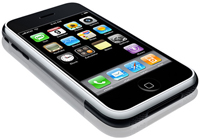 The recent National Association of Realtors conference in San Diego highlighted a number of technology trends emerging in the world of real estate. One of these was the use of mobile Internet, and we looked into whether agents should create their own mobile websites or invest in a branded, downloadable application.
Read more
Whether you're launching a new product, aiming to grow your client base or simply looking to increase brand awareness, generating media attention can be invaluable in making your venture a success.
Read more


After sparking controversy earlier this year with its search engine indexing policy, the US National Association of Realtors (NAR) has clarified its stance, saying agents can allow search engines such as Google to index their listings.
Read more
There are only 4 days left to register for Inman News' Real Estate Connect and pay only US$589 for the conference. If you wait to after the 21st November, the price increases US$759. These prices are for the conference only. If you would like to attend one of the workshops held on the Wednesday of the conference, then the price increases by US$80.
Now these above prices are all a US$100 discount of the Inman News' Non-Member rate. To get this US$100 discount, just use the promotional code of PPW when signing up. Click here to sigh up now and save US$100.
Remember, if you wait until after the 21st, the prices increase US$170 to US$759 for the conference only.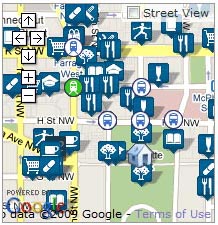 Slowly but surely, a shift has been occurring in the expectations of home hunters when they go looking online. Now, as well as details on the number of bedrooms, bathrooms and car spaces a property has to offer, consumers want to know as much as possible about its surroundings.
Read more


WordPress theme creators StudioPress and real estate technology website My Tech Opinion have been hard at work creating a new set of themes focused on real estate agents using WordPress.
Read more
Property Ad Guru has teamed with the folks at Inman News to provide our readers with a discount to the Real Estate Connect conference in New York on the 13th - 16th January 2010.
Register before the 21st November and you pay the Property Ad Guru special rate of only US$589 for the Real Estate Connect Conference.  This is a US$100 discount off the Inman Non Member rate.
To take up this offer, please register on the Real Estate Connect registration site and quote the special promotion code of PWP.


The six largest multiple listing services in North Carolina have joined forces in a new data share agreement.
Read more