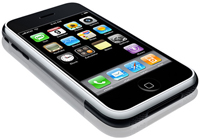 The recent National Association of Realtors conference in San Diego highlighted a number of technology trends emerging in the world of real estate. One of these was the use of mobile Internet, and we looked into whether agents should create their own mobile websites or invest in a branded, downloadable application.

The important thing to consider when choosing between these options is who your audience is, and how they will use your mobile presence. The cost of developing a downloadable application might be appropriate if you are targeting a large, tech-savvy audience. If, on the other hand, you don't foresee a huge return on investing a branded application, stripping back your existing website to make it mobile-friendly might be more suitable.
One thing is clear: ignoring the mobile option is a risky strategy, as you will be bypassing an expanding market. Sales of Internet-enabled phones are increasing in Australia, the US and the Asia Pacific region.
In fact, a recent smart phone market analysis from Gartner put global sales at 41 million units in the third quarter of 2009, up 12.8 percent from the same period in 2008. And, as Mobile Tech Today reports, Telecom Trends International sees smart phone sales overtaking regular handsets by 2015.
Now that you're convinced, let's consider a few basic necessities for mobile websites. As Steve Ives, co-founder and CEO of UK mobile search company Taptu writes on venturebeat.com, slimming down the size of your existing website is an essential staring point. Ives also points out that mobile websites have to be "finger-friendly" to allow users to navigate via their touch screen.
If you have enough knowledge of website creation and design, you might want to start out by trying one of the many online guides on how to make your website mobile-friendly.
There are also a number of free mobile website creation options, such as mobisitegalore.com, bango.com and wirenode.com, that allow you to create simple websites compatible across mobile devices. WordPress users are in luck: mashable.com lists a string of options to transform WordPress websites for mobile.
If you're not confident in tackling your mobile website yourself, shop around for a technology company that can do the heavy lifting and create an offering that represents your company in the best possible light.
It may take an initial outlay of time, and perhaps money, but with the expansion of the global mobile market, it's more than likely an investment in a mobile website will be worthwhile.

Related posts: