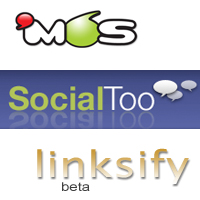 As the world of social media grows, so does the number of related applications that aim to improve the way we use it. Here are three new tools that could make social media that much more useful to you and your business:
my6sense: A Twitter Revolution?
Not yet released, the new tool from my6sense has techcrunch.com buzzing with excitement. The tool will reportedly offer Twitter users the ability to filter news feeds, allowing them to follow as many people as they like and still be able to easily access updates that are most important to them. As techcrunch.com explains:
"The company is focusing on ranking tweets with links—and we all get quite a few of those. From my6sense's perspective, your friends provide the first level of filtering. It then provides the second level by taking it upon itself to re-rank these Tweets so a users' focus is directed to the information that is most important to them."
my6sense can already rank RSS feed content in terms of relevance, and has just released a version of that service for the iPhone.
socialtoo.com: Update to Everywhere from Facebook
socialtoo.com describes itself as "your companion on the social web" and offers a number of different services across Twitter and Facebook.
For Twitter accounts, socialtoo.com provides options to automatically follow or unfollow people, block direct messages from other services, and create and send polls and surveys. Facebook users can also send out these surveys and have access to a short socialtoo.com address that redirects to their Facebook profile.
The website has also just announced its "SocialToo Status" tool that allows Facebook users to update their status to other online networks, such as Twitter, from their profile page.
Linksify: the Ultimate Address Book?

linksify.com, which has just received US$500,000 investment, bills itself as "the last address book you'll ever need".
Essentially, the website is an online address book that allows users to connect with anyone while controlling the information others are able to view. It also lets users to sync with their existing address book, automatically and wirelessly, to keep contact details updated.
There's a strong emphasis on privacy at linksify.com, with the website stating:
"With linksify.com, you can give your work profile, office number, and company email address to your colleagues and business associates, and your home address, home number, and personal email address to your friends and family. And you can give your cell phone number and your birthday to everyone. Or to no one. With linksify.com, the choice is yours."
Meanwhile…
Finally, at the other end of the spectrum, we have the new "anti-Twitter" service, Woofer, which only allows you to post status updates with a minimum of 1400 characters. We would say the "macroblogging" service will never catch on, but there are already over 9,000 users who agree that "140 characters is not nearly enough".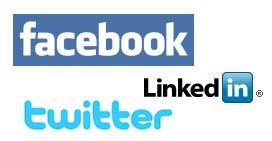 Recently, Michigan based commercial broker Jason Tucker posted a simple question on his activerain.com blog: "Do Facebook and Twitter actually help get leads?"
Read more


zillow.com has just released another update to its hugely successful Zillow iPhone App.
Read more



After announcing at the recent Inman News Real Estate Connect Conference in San Francisco is that Move Inc. is looking to change realtor.com from a listings website to a "destination website" for all things property related, the website has just gone live with a new Q&A feature called Ask a REALTOR®.
Read more



Coldwell Banker Real Estate has launched what it says is the first-ever international home search application for iPhone and Android-powered devices.
Read more


zillow.com has released another widget for agents to add to their websites, this time to highlight recent updates and contributions to the US real estate marketplace.
Read more



Real estate technology provider realbird.com has partnered with display advertising provider iPromote to allow users to convert their realbird.com websites into banner advertisements. Through the partnership, these banner advertisements will be distributed through networks such as MSN, AOL, Yahoo! and Facebook.
Read more



listingbook.com, the provider of online client management, sales productivity and direct marketing tools, is offering new features in its latest release.
Read more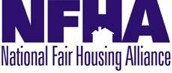 The US National Fair Housing Alliance (NFHA) has just released a report calling on Congress to put an end to "discriminatory" online housing advertisements by amending the Communications Decency Act of 1996.
The NFHA says the Act holds Internet advertising providers to a different standard than print media, and that while newspapers have been held liable for publishing advertisements with statements such as "no kids" or "couples only", the publishers of similar online advertisements have not.
Read more


Online US real estate marketplace zillow.com has published a blog post revealing the qualities of the best-performing ads, and lowest performing ads, on its website.
Read more