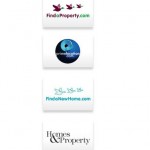 findaproperty.com and primelocation.com, both owned by the Digital Property Group, have revealed their new "value based" pricing structure.
The value based pricing model takes into account factors such as the agent's location, number of properties advertised, and the average value of the properties. The company says the price of advertising on their portals will therefore better reflect the potential value they can offer to an agent's business.
The main change seems to be that agents are being encouraged to advertise across all four of the websites owned by parent company Associated Northcliffe Digital (AND).
AND is the digital consumer division of the Daily Mail and General Trust (DMGT). In addition to findaproperty.com and primelocation.com it also owns homesandproperty.co.uk and findanewhome.com.
Some reports say that advertising across all four portals is now mandatory, but the company have assured agents that they can still list on single portals.
Estate Agent Today have published comments from a statement from the company saying:
"Agents can continue to advertise on a single site if they wish to do so, while missing out on the proven value brought by advertising on all four portals.
"Being listed on FindaProperty, Primelocation, Homesandproperty and FindaNewHome helps member agents to reach wider audiences than ever before; connecting them with more than 3.7m consumers per month."
The new price structure means listing properties on all four sites could effectively result in a price increase for some agents and a reduction for others.
The portal owners argue that keeping the websites separate keeps them focussed on their distinct markets, and that agents will benefit from advertising across all four, targeting different segments of the market.
The Official Mobile Blog yesterday announced that Adwords advertisers can now target their ads to searchers using mobile devices such as iPhones and G1 and other mobile devices with full HTML web browsers. This opens up a whole new opportunity for advertisers who wish to target specific local mobile users - a fantastic opportunity for real estate professionals keen to reach their local audience.
The mobile team recently released new search results pages specifically formatted for iPhones so advertisers can now create campaigns for, and display, ads exclusively on mobile devices. You can also get separate performance reporting for the campaigns.   As well as generating mobile-specific ads, you are able to choose whether or not to have your desktop ads displayed on mobile devices; you can keep them separate and not show them by simply opting out, only displaying them on desktop and laptop computers.
The interesting point here for agents is that as advertisers who are specifically targeting city-level or neighborhood level searches you can create unique campaigns with mobile-ready landing pages as well as mobile-specific calls to action (e.g. Call 1-800-XXX-XXXX for a free appraisal). This allows for far better targeting of potential customers as well as easier tracking of the all-important leads that come into your business.
This is an affordable and cost-effective way to get into the thoughts and pockets of local mobile users and make sure your business is top of mind whenever they think about 'real estate'. 
Have a look at this video for some more information from the Adwords team on how to get started.
http://au.youtube.com/watch?v=q4R-wF6sdDg&eurl=http://www.futureofrealestatemarketing.com/ -lets-you-go-mobile-with-your-adwords
In a guest post from REA Group's Dave Platter, Group Manager of Public and Investor Relations, he reveals that realestate.com.au has made some changes today around its HubOnline product.
HubOnline Global was purchased by the REA Group in April 2006 and provides software products that enable real estate agents to easily manage every stage of their business, including web based sales, lead management, marketing solutions and trust accounting real estate agents. More than 480 real estate agent offices in Australia and New Zealand rely on HubOnline.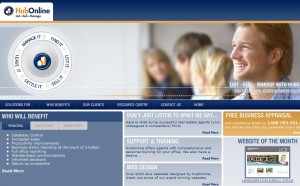 realestate.com.au has made some changes today around its HubOnline product that deserve an airing here.
In the first change, the company's Agent Solutions Group (which provides the HubOnline Software) is making some changes that will be of interest to anyone using HubOnline. Here's the email they sent to HubOnline 1 customers today:
Over the past three months, REA have had a number of projects to investigate and understand what HubOnline customers (as well as customers of competing real estate Customer Relationship Management packages) need, use and value in their solutions.

As a result, we are announcing a roadmap for making some important and meaningful improvements to the version of HubOnline that you are currently using.

We intend to release improvements to HubOnline over the coming half-year. These will include:
· Simplifying the application to improve the user experience and reduce training requirement
· Improved performance speed of the CRM application
· Improved speed for vendors and buyers viewing your website
· Improved system stability and availability
· Improved disaster recovery and protection of your data

Some of you know that we have had an R&D project underway that would have eventually resulted in a newer version of HubOnline on a different platform. Based on the user research we have done, we have determined that this is simply not the best way forward for the majority of our customers who want a simpler CRM solution, rather than a more complex one with advanced features. The research tells us that most agents want easy-to-use and reliable software that provides an agent website, export to multiple portals and services, good (but basic) contact management and reporting. Therefore, our intention is to focus on making these improvements to the current product.

We believe that this will get you more improvement in a shorter time-frame, and will ultimately meet your needs better, than the more complex solution we were building. Again, this is not just our opinion, but is based on the feedback we have received from our customers and the customers of other Australian real estate CRM applications.

What do you need to do? Nothing. Because HubOnline is offered as a "Software As a Service" over the internet, you will receive the benefits of these improvements as they become available. We will communicate improvements beforehand, and as is our normal practice, will design and release them to minimize disruption.

Thank you for being our customer, and we hope that you will see these improvements as a net benefit to your business.
The HubOnline team made another announcement, too. Here are some excerpts from the letter mailed yesterday to customers of the Trust Accounting product lines-including Clarke Computers SalesTrust and RentTrust.
REA has agreed to sell its Trust Accounting product line to Rockend Technology Pty Ltd (Rockend). This means that from December 12th, 2008, your contract for the Clark Computers products will be assigned to Rockend. Rockend will also provide future services and customer support. You can reach Rockend on 1 300 657 700.

We have selected Rockend to take over your customer relationship in respect of trust accounting services because of its experience in trust accounting. Rockend has been recognized by the Customer Service Institute of Australia (CSIA) with both state and national awards for its excellence in supporting customers.

We believe that this change is in the best interest of our Trust Accounting customers as Rockend has proven its commitment to the excellent customer service and support.

Rockend have informed us that it is their intention to continue supporting these products for the foreseeable future, and over time to help customers make an easy transition to the core Rockend products. You do not need to take any action for this change to occur and there should not be any disruption to your support services, although the team will be physically moving to the Rockend office on December 12, so responses may be delayed on that day.

I would like to thank you for being a trust accounting customer of the REA Group. We look forward to continuing to provide you with our range of other services.

Yours sincerely,
By Dave Platter
Group Manager of Public and Investor Relations at REA Group


German market leader immobilienscout24.de have announced a price increase.
The portal argues that the increase will enable them to provide a better service, and that it will enhance their ability to attract buyers for their agents.
The increase comes at a time when many portals are reconsidering price structures, as agents struggle in a difficult market. UK market leader rightmove.co.uk has already suggested it will not be increasing pricing for 2009.
immobilienscout24.de is owned by Deutsche Telekom and is part of the telco's Scout Group which also operates portals in the other major classifieds categories. It is the clear market leader in Germany.
One blog puts the price increase at around 1 euro per item.
Along with new packages and prices for immobilienscout24.de comes a new booking facility called FLEXplus.
With trends indicating immobilienscout24.de typically takes the lead in setting prices, it raises speculation that this could set a precedent for other German portals to hike up their prices.
The new price list for immobilienscout24.de can be viewed here.
UK market leader rightmove.co.uk has announced the launch of its biggest ever marketing campaign.
The campaign will begin in late December and is modelled around the slogan "See More".
The campaign is valued at around £10 million and rightmove.co.uk aims to increase its percentage of unique users, which is already 60% of unique users of the most popular portals. The company is hoping the campaign reaches over 44 million people.
Kathryn Harris, Rightmove marketing director, says:
"At Rightmove, consumers can see more property for sale than any other single place, and during our research phase, that was identified as the single most important thing to home movers. 'See More' is intended to encourage home movers to be more confident by seeing the possibilities and information available to them. As the UK's number one property website, with over a million homes for sale, Rightmove is taking a leading role in getting the home movers who make up the almost 40 million visits to our site a month, and more, back into the market through an innovative, integrated, heavy-weight campaign that benefits consumers by making it clear we're where the homes are."
The campaign will extend from television advertisements to outdoor building wraps, posters, digital advertising panels in the London Underground, online ads, direct marketing to members and more.
Members can also expect to receive presentations for LCD screens and vendors, window cards and 2009 window stickers in December, and RightmovePlus will be full of information to help members win and retain motivated clients in 2009.
Miles Shipside, Rightmove commercial director, says:
"We think the campaign is bold and confident while still remaining warm and appealing. Our most important task as a company is to drive motivated home-movers to our members, and in this market, there is the added challenge of creating more of those motivated home-movers to begin with. We are confident that our members will 'See More' of those in the year ahead."
In a comment to The Negotiator last week, Shipside revealed that there are no plans to raise membership rates for the portal:
"While we have proved rightmove.co.uk is a very cost effective way of reaching a majority of home movers, we have no plans to increase membership rates, outside of those already written into longer term contracts."
After its recent revamp, independent UK trade portal globaledge.co.uk has revealed the latest top 50 overseas property portal rankings.
Many estate agents look to this rankings list and the information it provides on pricing and rankings as a guide – where should they spend their advertising budgets?
In this market leads are hard to come by, and globaledge.co.uk has issued some valuable advice for agents with the rankings list:
"If you look down this list and simply choose the cheapest portals, you will NOT maximise the number of leads you generate. The trick to finding property portals that work for your business is to find those that your customers are likely to use."
Criteria agents should consider includes: marketing and traffic, content and usability, and business model.
After a survey of 535 locations, globaledge.co.uk has ranked the top five overseas portals as:
1. themovechannel.com
2. findaproperty.com
3. hotprop.com
4. rightmove.co.uk
5. leadgalaxy.com (venture.co.uk)




The bulk of the information is only available to premium subscribers of globaledge.co.uk. Further information about the methodology behind the rankings is available at the website.
This week the Street View function went live in New Zealand.
First on the Street View bandwagon were property portal market leader trademe.co.nz and number two player realestate.co.nz, plus nz.open2view.com who all introduced the application on Tuesday, the day the application launched.
House hunters can now use the application to visualise the street and surroundings. It provides a street by street view of the whole country, available with a 360° horizontal and 290° vertical panoramic street-level view.
While many have raised privacy concerns about Street View, it is an invaluable resource for homehunters, and provides non-photoshopped and more impartial visual information than a real estate agent's photos might do. For instance, Street View will reveal not only the house for sale or rent, but the neighbours, and the outlook. People caught on 's cameras have had their faces blurred to prevent their identity from being revealed.
Until the change this week, trademe.co.nz had previously used SMAPs. SMAPs ran on a back-end created by Wellington company Project X, and a front-end developed by an inhouse trademe.co.nz team.
trademe.co.nz's head of commercial, Mike O'Donnell , told The National Business Review: "We had a lot of positive feedback about SMAPs from our members, but the fact is that mapping is not our core business and 's better at innovating in this area.".
O'Donnell also said that despite initial resistance to the function when SMAPs were first introduced 2 and half years ago, uptake had been improving. Useage has risen from only 18% of listings having this feature when SMAPs were first launched, to 51% of listings using Street View as of this week.
The Street View photos were taken by cameras mounted on cars, which took a year to circle New Zealand covering all areas except Hokitika and Greymouth, where bad weather prevented images from being taken.
Street View is already used by other property portals in Australia, the US, France and Japan.
Realtors in the US work in a multilisting environment where they can be either a buyers agent or a sellers agent in the transaction and earn 50% of the ~6% commission available.  To operate in this environment, it is important that realtors share their listings using a MLS (multilisting service). However, is it important for visitors to the realtor's website to be able to see the listings of all realtors in the market?
With the exit of allrealestate.co.nz from the New Zealand market and the redirection of their traffic to realestate.co.nz, what does this mean for New Zealand real estate agents?


From creating currys.co.uk for Dixons, to launching P&O into the consumer events market, starting Thomson Holiday's website, and running "Chemistry" dating evenings, Lee Bramzell has worked with some diverse clients.
Since 2006 he's been Managing Director of propertyindex.com, originally an overseas portal, which is taking on the UK domestic market with its innovative 'pay for results' model.
propertyadguru.com spoke to Lee about portals and the UK market.