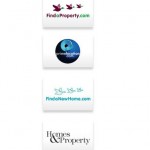 findaproperty.com and primelocation.com, both owned by the Digital Property Group, have revealed their new "value based" pricing structure.
The value based pricing model takes into account factors such as the agent's location, number of properties advertised, and the average value of the properties. The company says the price of advertising on their portals will therefore better reflect the potential value they can offer to an agent's business.
The main change seems to be that agents are being encouraged to advertise across all four of the websites owned by parent company Associated Northcliffe Digital (AND).
AND is the digital consumer division of the Daily Mail and General Trust (DMGT). In addition to findaproperty.com and primelocation.com it also owns homesandproperty.co.uk and findanewhome.com.
Some reports say that advertising across all four portals is now mandatory, but the company have assured agents that they can still list on single portals.
Estate Agent Today have published comments from a statement from the company saying:
"Agents can continue to advertise on a single site if they wish to do so, while missing out on the proven value brought by advertising on all four portals.
"Being listed on FindaProperty, Primelocation, Homesandproperty and FindaNewHome helps member agents to reach wider audiences than ever before; connecting them with more than 3.7m consumers per month."
The new price structure means listing properties on all four sites could effectively result in a price increase for some agents and a reduction for others.
The portal owners argue that keeping the websites separate keeps them focussed on their distinct markets, and that agents will benefit from advertising across all four, targeting different segments of the market.

Related posts: