Do I Need SEO For My Website?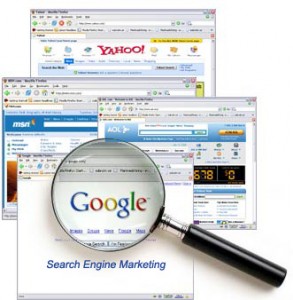 If your business has a website, Search Engine Optimisation, or SEO, should be an integral part of your business and marketing plan. But what exactly is it? And is the real estate industry using it to their full advantage? A recent study has revealed some interesting facts.
What is SEO?
SEO, as defined by Wikipedia, is the process of improving the volume and quality of traffic to a web site from search engines via "natural" ("organic" or "algorithmic") search results. The earlier, or higher up the list the website appears in the search results the more likely searchers are to visit the website. And web traffic is clearly a good thing for your business.
Good SEO means editing a website's content and HTML coding to increase its relevance to specific keywords and allow search engines to locate and rank it highly.
The Real Estate Optimisation SEO Website Study
Randi Thornton of PCMS Consulting recently undertook a comprehensive Real Estate Optimisation SEO Website Study, in which she examined the role of SEO as a marketing tool in the top 50 US real estate companies.
"I created the Real Estate SEO Optimisation study based on feedback received from key players in the real estate industry," said Randi. "They conceded the importance and effectiveness of an online presence for their real estate websites, but could not convince decision makers in their companies to allocate traditional marketing funds to promote their websites using new generation SEO optimisation services."
So what did the study find?
Overall, Randi discovered that real estate companies are neglecting SEO optimisation. This means they are missing out on exposure, and opportunities to boost their profits.
The study also found that most searchers use keywords to conduct a search, and the most used real estate keyword is "real estate", not a brand name.
This means two things: firstly, any company can maximise their exposure with good SEO practices; secondly, even big companies need to work hard at SEO to compete.
SEO is not a one-size-fits-all solution to everyone's marketing problems, and should form one part of a comprehensive marketing and advertising plan. It's complicated, but it shouldn't be underestimated, or overlooked.
The basic ingredients of SEO
At the very least, the basic ingredients of SEO are:
targeted keywords
relevant metatags/metadata
appropriate content
good links
ongoing monitoring, reassessment, tweaks, and changes
So where can you start?
Read Simon Baker's article on What is SEO.
Google has some useful information on SEO, as do all the big search engines.
And there are hundreds of SEO resources including searchengineland.com.
And the Real Estate Website SEO Optimization Study can be downloaded free of charge at PCMS Consulting Internet Marketing Website.
[Image: flickr/danard vincente]
Related posts:
Related posts brought to you by Yet Another Related Posts Plugin.