Communication solutions provider frogpond.com has launched a tailored social network for the real estate community. Like other social networks it includes functions for chat, forum, group, blog, calendar, photo, and video capabilities. And it joins several other websites that are showing just how useful social networking can be for realtors and those in the property industry.
"With the continuing decline of the economy and the real estate sector, we felt that we needed to provide a way for our member base to effectively connect with each other," says Susie Hale, FrogPond's President and Founder. "By adding to our already extensive database of tools and educational mediums, we are providing the ideal portal for the industry to interact on a completely new level. For example, the video capability is a great way to get feedback on a virtual tour or promo spot before it is released to the buying public."
frogpond.com says we can expect to see social networking become the core of most businesses' branding efforts.
"The days of static websites are behind us and professionals need to embrace technology solutions if they wish to, not only survive, but increase their core base" says Michael D. Harris Jr. of Ardynn Media.
frogpond.com are certainly right on trend. Social networking has grown in importance, quite rapidly, and it is not just facebook, twitter, and myspace. Websites like US based activerain.com prove how valuable social networking can be for a realtor in particular. activerain.com is now the largest real estate social network in the world with over 131,000 members. juicyred.ning.com is the latest UK equivalent for the property industry.
Below, watch a video from frogpond.com TV, with Susie Hale talking to Jim Sherry, President of Innovative Solutions, about the benefits of social networking as a marketing tool for real estate brokers and agents.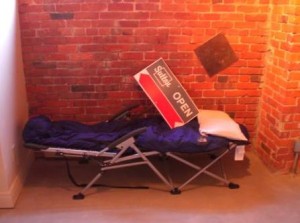 It seems Canada is leading the way with innovative agents grabbing onto any new technology they can find in order to sell properties and offer their knowledge and services.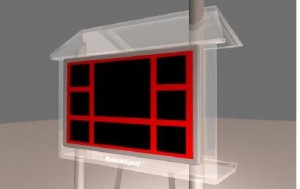 A statement released by the UK's Independent Network of Estate Agents (INEA) reveals that they have partnered with home.co.uk to provide a live feed of their agent listings to the UK portal.
As a result, the INEA say their listings will soon be found on nestoria.co.uk, Channel 4, Estate Angels, The Independent, AOL, The Telegraph, Globrix and Mouseprice.
"We are pleased to announce that a live feed has been created from INEA to home.co.uk" the INEA statement says.
"We strongly feel that the future of property portals and to the benefit of agents is portals and systems working together."
home.co.uk seems to be a portal that is going places, with a revamp for 2009 already resulting in an increase in traffic to the portal.
And the INEA have also been very busy of late.
Trevor Mealham of the INEA took its RemoteAgent concept to Inman Connect in the New York earlier this month.
RemoteAgent is a media product that allows agents to "expand their brand" by taking their properties and services and their fellow agents' mls listings to remote locations. An empty shop window, a shopping mall, café, or waiting room, anywhere really, with a portable video screen acting like a shop front window.
The INEA call it the "ultimate agents window". It allows agents to take their listings to the people - rather than waiting for the people to come to them. The INEA hope it bridges the gap between shopfronts and the web.
As well as generating leads and potential revenue from third party advertisements, it also has scope for partnerships with other local businesses. Viewers can receive text messaged property lists and full details from RemoteAgent in around 30 seconds, delivered straight to their mobile.
INEA mls will be launching RemoteAgent in the UK early 2009. In the meantime, you can watch a video about Remote Agent here.
Real estate professionals are constantly required to come up with snappy copy that creates intrigue in buyers and positions the property in the most favourable light, whilst holding off the competition. And they have to do it week in and out. It's easy then to see how imaginations can wander and ads can become outlets for frustrated creative writers! But a property advertisement should
never ever
contain a falsehood or 'stretched truth' and should be very mindful of crossing into discriminatory territory. 
Without meaning to, it is possible to throw words and phrases around in our descriptions that can actually get us into trouble. Comments that focus on the type of buyer may seem harmless - and indeed useful - to you, but they can be misinterpreted and upset people. Examples are:
Perfect bachelor pad (would couples not be happy here?)
Haven for empty-nesters (are kids not welcome?)
Vibrant Asian community (what if I'm not Asian?)
Family neighbourhood (if I don't have kids will I feel left out?)
Other comments about the neighbourhood may also feel like useful descriptors to you, but could in fact exclude some potential buyers without intending to. Examples are:
Exclusive neighbourhood (who is excluded and why?)
Quiet area (what if I play the drums?)
Executive style (what if I'm a tradesperson?)
Likewise, when describing the property itself you need to ensure you get the facts straight and don't embellish the truth, so you don't mislead anybody. Some common examples of stretching the truth are:
Totally remodelled (absolutely every part of the house?)
New carpet (as of when?)
All in perfect condition (every single appliance?)
Wonderful neighbours (how do you know if I'll get on with them?)
Be mindful too of not using brand names to describe elements of the home if that brand of appliance or item is not actually installed. Jacuzzi tub is an example.
And finally, look out for making promises about the property that you can not guarantee. Typical examples of this are:
Room for a pool 
Build up and get great sea views
Sub-divide and make great returns
Perfect for a Bed & Breakfast
Whilst these things may sound pedantic, it is very important to think about what you're writing and how you're conveying the property so as not to offend or exclude any potential buyers. Some light and breezy commentary is par for the course and should be encouraged to paint the picture, but be careful about how much poetic license you use!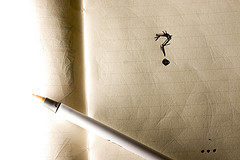 How do you imagine the future of real estate search? It's a big question, but one that needs answering!
And Onboard Informatics wants to know. They have taken some steps towards answering it themselves with their new Lifestyle Listings Engine, which we reported on earlier this month.
As they write: "we know that this is just the first step on a journey to change the way consumers find a home."
"One of the things we're very interested in is what Lifestyle Search means, and what it enables for the industry. We want to know your thoughts and your vision for what Lifestyle Search is."
With this in mind they've announced the Lifestyle Search Essay Contest. The topic is deceptively simple: "Imagine the real estate search of the future and tell us about it."
Anyone can enter, there's no set length and all you need to do is email the link to your blog or website, or an essay (in Word or .txt format) to [email protected]
Entries will be posted on their blog, and a panel of judges will select the best for a shortlist, which the public can vote on from 9 February until 16 February.
The winning essay will receive a prize of $500 American Express giftcard from Onboard.
It will be interesting to watch the visions and the debate unfold.
Find out more at the Onboard Informatics blog.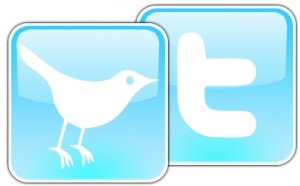 For those who don't know, Twitter is a free social networking and micro-blogging service that allows its users to send and read other users' updates (otherwise known as tweets), which are text-based posts of up to 140 characters in length (thanks Wikipedia). Posts appear on your profile page and those who have signed up to receive them will get your updates either via sms, email, their own twitter page or via numerous other applications such as Facebook. In short, it's a neat and sweet way of updating a group of interested people on what you're doing and where you're at.
So why do this and how is it relevant to real estate professionals? Good question. Some still consider Twitter to be 'kid's stuff'. Just a bit of fun and another way for tweenies to be in touch with one another. Who cares if you're at the beach right now? But there are also many clever adults using Twitter to their advantage in their professional lives. It's fast becoming the new tool in the arsenal of online marketing champions and is definitely one to be considered if you're looking to find new ways to compete.
So why and how would you use Twitter?
1. Communication - this is the core of the tool. It can be used for communicating with clients, fellow employees and potential customers. It can be a great tool for directors or business owners to communicate with their agents - sort of a company intranet. It can almost be considered the next incarnation of SMS. Price changes, new listings, updates to marketing, inspection and auction times - there are so many instances where tweeting could be used by a real estate professional. 
2. Brand Management - people often use Twitter to make short sharp remarks about what they love and hate. Why not find out what people are saying about your brand (or you personally!) and use the information to action and improve on your reputation. If your reputation is great, why not find this out and use it as a marketing tool?!
3. Lead Generation - locating and linking up with people who can use your service is a key initiative for real estate professionals. Twitter can help connect you with people to begin the sales process.
4. Customer Service - similar to Brand Management, you'll find people love to tweet about a great - or awful - service experience they've encountered. Why not find out if people are talking about you and be proactive in managing your customer service reputation. It's always better that you know they truth so you can act on it rather than working in the dark.
So how do you get started? First sign up to get yourself a Twitter account and then check out who else in your industry or local area is tweeting and try to get connected. There's a bunch of lists compiled by different people of real estate professionals in the US and Canada who are tweeting. Here's a few of them:
It's a good idea to blog about the fact you're tweeting to try and drum up 'followers' (people who want to receive your tweets) and make sure you let your clients know what you're doing so you can start to include them in your circle of communication. And why not get the rest of your agency on board so you can use Twitter for sharing information about listings, marketing campaigns and price changes etc. The effectiveness of tweeting, as with any form of communication or marketing, is getting your contacts on board and enthused about receiving your messages.
Good luck! We'd love to hear about how effective your tweeting is!
Editor's Note: You can also follow propertyadguru.com on Twitter: twitter.com/propertyadguru.



Many real estate agents are turning to single property websites in an attempt to give them the edge over competitors and make their properties stand out. And single property websites are definitely increasing in use and popularity according to figures released last week by one leading supplier.
AgencyLogic, a division of Network Earth, Inc., founded in 1995, is the largest real estate industry provider of single property Websites in North America.
Last week the company announced record growth of their PowerSite single property Website product for the fifth straight year. The company says that despite a particularly difficult year for real estate in general, the number of new clients, Website license sales and gross revenue in 2008 all reached new highs.
The first and second quarters of 2008 saw their results soar with more than 37% growth in gross revenue and a 58% growth in license sales versus the same period in 2007. However, the company says the most significant growth was seen through their Affiliate and Private Label vendor network. The programs collectively generated an annual increase of 80% in revenues and more than 88% in licenses sales versus vendor generated business in 2007.
"Given current market conditions we are obviously happy with the results but we're especially pleased to see the growth via our vendor network as it again underscores that our decision to move away from direct sales was the right one," said Stephen Fells, CEO of AgencyLogic. "We expect 2009 to continue in the same direction as we announce additional partnerships, release new but related products and continue to add to the base PowerSite feature set."
"We have seen a sizeable market swing by Realtors away from traditional print and television outlets towards online advertising," said Mark Wayman, CIO of AgencyLogic. "This has been led most recently by Century 21's decision to move all of their 2009 television advertising budget to online sources. We expect to benefit from this paradigm shift by positioning single property Websites at the heart of marketing homes."
AgencyLogic attribute some of the growth to a new office opening in California and an increase in development staff. The company's software development process was reviewed, resulting in the creation of a shorter and more frequent release schedule. And from this year, the company expects to release new value based features bi-monthly, with several new products yet to be released, including some related to niche real estate markets and tying into social networking.
Whichever way you look at it, single property websites are increasing in popularity among agents, and certainly one more online marketing avenue that agents now have at their disposal.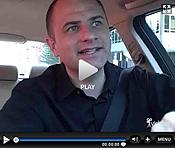 We've talked here before about the use of video in advertising properties and whether it's worth the time and money spent. Well I've recently come across a much more interesting example of how video can be used in real estate marketing - one that I think definitely has legs in terms of adding value to consumers as well as promoting an agency business.
Vancouver agent, Ian Watt, is posting vlogs (video blogs) to his site ianwatt.ca . They are unedited, opinionated, snippets of information delivered by Ian, videod whilst driving around Vancouver in his car. They are close up, personal and candid, providing great insight into the man, the professional and the market. He touches on hot topics in real estate and provides advice to would-be customers (as well as infuriating critics!)
Content aside, what I love about these vlogs, is that Ian has thought beyond the bounds of standard industry marketing practise and has created something memorable using up-to-date technology. He has taken the blog to the next level and is providing advice, opinions and information on his marketplace in a more personal fashion. Once you've seen these vlogs, regardless of whether you like him or not, you won't forget the name Ian Watt, that's for sure.
It will be interesting to see if others are brave enough to put themselves out there and do something similar.
Watch Ian vlog-ing below:

Ubertor Versus a Custom Realtor Website Site from Ian Watt Vancouver Condo on Vimeo.


A relatively new UK property website, estateagencyfeesdirect.com, is aiming to help UK estate agents gain access to new vendors. The site will also enable agents to market related services.
The website allows property sellers to compare estate agents, by completing an online form and contacting multiple local estate agents to request a quote for selling their property. The service is free to sellers, who can contact up to 10 agents at a time.
The good news for agents is that a basic listing is completely free for them too. estateagencyfeesdirect.com already lists more than 14,000 UK estate agents. It links to each agent's website, provides contact details and maps, and the facility for sellers to email them. Agents can also elect to pay for a premium listing for £149.99+VAT per office for 12 months.
The company says their test launch in April 2008 resulted in estateagencyfeesdirect.com sending hundreds of vendor sales leads to estate agents for free.
Amanda Thorne of estateagencyfeesdirect.com says: "In the current property market, homeowners are looking at the costs associated with selling and buying, as well as wanting the best possible service. Now, thanks to our free and easy-to-use website, they can save time and hassle finding local estate agents and comparing their services."
The site also allows sellers to request quotes for various additional services increasingly being supplied by estate agents. These include the production of HIPs (Home Information Packs) and conveyancing services.
estateagencyfeesdirect.com has recently announced a partnership with nethouseprices.com, who provide free and instant house price information for UK users. nethouseprices.com receives over 20,000 unique visitors per day and will link directly to estateagencyfeesdirect.com. nethouseprices.com is free-to-list for agents.


has revealed that The Digital Property Group (DPG) is in the process of unveiling a marketing tool for its member agents.
Called "Insight", the tool will allow agents to monitor their traffic, and use the data to improve consumer marketing.
It brings DPG in line with their competitor rightmove.co.uk's "Rightmove Plus" function.
Agents will be able to monitor traffic received from DPG's portals and compare themselves to competitors in a "benchmarking" application.
The Negotiator DPG chief executive, Mark Milner, as saying:
"The point is that our customers do not have this data at their finger tips. Their media spend should be subject to the same scrutiny as every other spend."
"We are trying to put in the hands of estate agents the same media tools that we have, so they can measure their return on investment with our sites."
The application will be available to member agents using DPG's four property portals: primelocation.com, findaproperty.com, homesandproperty.co.uk, and findanewhome.com.
You can find out more at insight.thedigitalpropertygroup.com and see a demo here.