Something home hunters are always hungry for as they sift through online listings is a good set of photos, after all, a picture tells a thousand words.
Read more
We haven't talked much about mobile phones, smartphones or PDAs here yet. Their use in online marketing for the real estate industry tends to divide the room pretty quickly. There are those who swear mobile applications are the way of the future and that they will revolutionise the way people search for and advertise property. And there are those who think a small screened device will never have enough 'oomph' for property advertising and that features are too restricted.
Read more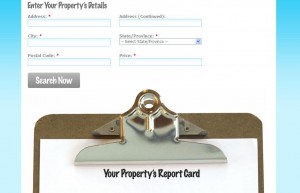 Are you advertising your listings in the right places? Many agents and brokers use syndication tools like Postlets, Listhub or Point2 as a way to get their listings displayed in all the right places.
Read more
Real estate professionals are constantly required to come up with snappy copy that creates intrigue in buyers and positions the property in the most favourable light, whilst holding off the competition. And they have to do it week in and out. It's easy then to see how imaginations can wander and ads can become outlets for frustrated creative writers! But a property advertisement should
never ever
contain a falsehood or 'stretched truth' and should be very mindful of crossing into discriminatory territory. 
Without meaning to, it is possible to throw words and phrases around in our descriptions that can actually get us into trouble. Comments that focus on the type of buyer may seem harmless - and indeed useful - to you, but they can be misinterpreted and upset people. Examples are:
Perfect bachelor pad (would couples not be happy here?)
Haven for empty-nesters (are kids not welcome?)
Vibrant Asian community (what if I'm not Asian?)
Family neighbourhood (if I don't have kids will I feel left out?)
Other comments about the neighbourhood may also feel like useful descriptors to you, but could in fact exclude some potential buyers without intending to. Examples are:
Exclusive neighbourhood (who is excluded and why?)
Quiet area (what if I play the drums?)
Executive style (what if I'm a tradesperson?)
Likewise, when describing the property itself you need to ensure you get the facts straight and don't embellish the truth, so you don't mislead anybody. Some common examples of stretching the truth are:
Totally remodelled (absolutely every part of the house?)
New carpet (as of when?)
All in perfect condition (every single appliance?)
Wonderful neighbours (how do you know if I'll get on with them?)
Be mindful too of not using brand names to describe elements of the home if that brand of appliance or item is not actually installed. Jacuzzi tub is an example.
And finally, look out for making promises about the property that you can not guarantee. Typical examples of this are:
Room for a pool 
Build up and get great sea views
Sub-divide and make great returns
Perfect for a Bed & Breakfast
Whilst these things may sound pedantic, it is very important to think about what you're writing and how you're conveying the property so as not to offend or exclude any potential buyers. Some light and breezy commentary is par for the course and should be encouraged to paint the picture, but be careful about how much poetic license you use!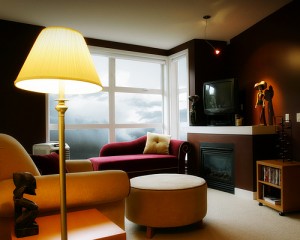 It may be cliched but photos really do tell a thousand words when it comes to advertising properties. And many people make judgement calls based solely on a single image in a line of search results, giving your property only one chance to make a great impression. So it's imperative you get it right first time, every time.
Agents are having to become more innovative in the ways in which they use imagery to market their properties online. Videos, online tours, panoramic photos – with the tight market and the competition online, everyone's getting in on the act and trying to make their listings stand out.
To get fantastic photos and footage you don't need to be an expert photographer, tech guru, or lug a video camera and film around with you. All you need is a wise investment in some select digital equipment, and some easy to use software.
There are some relatively easy ways to make photos and video work harder for you and there are loads of companies willing to lend a hand, in every region.
We've chosen just a few tech ideas that demonstrate the range of help available to assist you turn a few photos into a virtual tour, add a panorama shot of an amazing view, or zoom in on a home's best selling point.
Virtual Tours
No, you don't need video to make a virtual tour, just photos! TourFactory run all sorts of marketing packages but specialise in turning photo stills into moving footage. It's like a seriously advanced PowerPoint presentation.
TourFactory has recently announced "The Ultimate Tour: Elegant Series" will be available in the TourFactory Marketing Engine.
With a large emphasis on photos, TourFactory's new tour was designed to answer an overwhelming demand from consumers for a presentation that was more property-focused.
There are loads of other providers, and also other leading software providers such as Easypano who originated in China in 2001 and have since created literally thousands of online tours for estate agents.
Perfect Panorama Shots
To get a panorama shot you can fiddle with a fish eye lens, or painstakingly paste your sequence of individual photos together, or you can look for the camera that says it does it all. French company Giroptic claims to have broken new ground in panoramic digital photography and has the world patents to prove it.
Position the digital camera in the centre of the panoramic shot you want to take, and the one-click technology means a perfect panoramic 360° of the surroundings. Sounds too easy.
The 360° panorama can then be uploaded to the web and be turned into a flash-programming based virtual tour using the company's software.
Once you have uploaded your photograph, clicked and created your virtual tour you can then do with it whatever you like. You can download it and embed it on your website. You can link to it and show it on your website. You can download it and carry it with you in your laptop or PDA.
All you need to do it add the camera to your wishlist…
See it all in close up
The house you're trying to sell has amazingly detailed period features – how do you show it? The same way you'd see a close up of clothing, or the cover of a book you might buy from an online retailer.
RealBiz360 has introduced VuVista, already used by trulia.com, yahoo.com and oodle.com among others.
iVuZoom technology allows users to view a 360- or 180-degree panorama, stop the picture, then zoom in on precise details – parquetry flooring, fireplace carvings, kitchen cabinets, tiles, whatever! The technology allows streaming of very high resolution images to the Web over any bandwidth. That means you can upload and use the highest megapixel images available from today's digital cameras.
In a recent interview with RISmedia's Maria Paterson, the company's president and COO, Steve Marques, discussed why iVuZoom is such a breakthrough for agents and their clients, and how it might revolutionise the virtual tour business:
"VuVista's interactive virtual tours hold viewer interest up to five times longer than a typical virtual tour, thus generating more qualified leads for real estate agents. We have clocked it and the average consumer is spending 25-35 minutes using the zoom gallery on our virtual tours. They are zooming in on the stainless steel appliances, on the furniture, on the wood floor. This is about the consumer exploring the home. What we wanted to do, and what we achieved with our software, was to deliver a unique, informative viewing experience."
What's more, VuVista's reports tell you what room people are zooming in on the most and how long they're in that room. And it will soon be available in mobile format.
Writing sassy and successful advertisements is a skill - one that some individuals make a living out of. But what if it's only one part of a myriad things you have to do? Such is the lot of an estate agent. So where do you find the inspiration - and the time - to consistently pump out great ads that hit the target? You can either hire someone to write them for you (highly unlikely!) or you could employ some technology to assist.
As technology moves ahead in leaps and bounds, new advertising opportunities are presented to agents almost every day. One of these is the use of video to present a listing. While it may look sexy, should an agent be investing in video on their listings?
When puting a listing onto an agent's or a portal site, it is important that the listing has enough information for the reader to make an informed decision about the property.  If you do this, you will receive high quality leads from potential buyers and sellers.