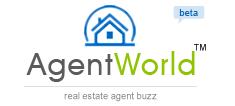 There's yet another new US social networking website aiming to connect buyers and sellers with the right real estate agent: AgentWorld.
Read more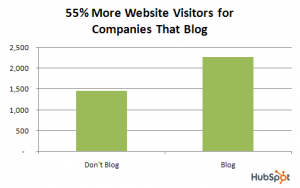 Anyone sceptical about the power of blogging should take heed of a survey by website provider HubSpot, which claims that those who blog receive more visitors to their website.
Read more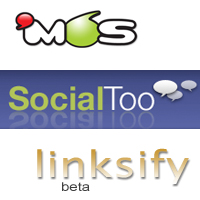 As the world of social media grows, so does the number of related applications that aim to improve the way we use it. Here are three new tools that could make social media that much more useful to you and your business:
my6sense: A Twitter Revolution?
Not yet released, the new tool from my6sense has techcrunch.com buzzing with excitement. The tool will reportedly offer Twitter users the ability to filter news feeds, allowing them to follow as many people as they like and still be able to easily access updates that are most important to them. As techcrunch.com explains:
"The company is focusing on ranking tweets with links—and we all get quite a few of those. From my6sense's perspective, your friends provide the first level of filtering. It then provides the second level by taking it upon itself to re-rank these Tweets so a users' focus is directed to the information that is most important to them."
my6sense can already rank RSS feed content in terms of relevance, and has just released a version of that service for the iPhone.
socialtoo.com: Update to Everywhere from Facebook
socialtoo.com describes itself as "your companion on the social web" and offers a number of different services across Twitter and Facebook.
For Twitter accounts, socialtoo.com provides options to automatically follow or unfollow people, block direct messages from other services, and create and send polls and surveys. Facebook users can also send out these surveys and have access to a short socialtoo.com address that redirects to their Facebook profile.
The website has also just announced its "SocialToo Status" tool that allows Facebook users to update their status to other online networks, such as Twitter, from their profile page.
Linksify: the Ultimate Address Book?

linksify.com, which has just received US$500,000 investment, bills itself as "the last address book you'll ever need".
Essentially, the website is an online address book that allows users to connect with anyone while controlling the information others are able to view. It also lets users to sync with their existing address book, automatically and wirelessly, to keep contact details updated.
There's a strong emphasis on privacy at linksify.com, with the website stating:
"With linksify.com, you can give your work profile, office number, and company email address to your colleagues and business associates, and your home address, home number, and personal email address to your friends and family. And you can give your cell phone number and your birthday to everyone. Or to no one. With linksify.com, the choice is yours."
Meanwhile…
Finally, at the other end of the spectrum, we have the new "anti-Twitter" service, Woofer, which only allows you to post status updates with a minimum of 1400 characters. We would say the "macroblogging" service will never catch on, but there are already over 9,000 users who agree that "140 characters is not nearly enough".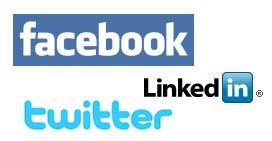 Recently, Michigan based commercial broker Jason Tucker posted a simple question on his activerain.com blog: "Do Facebook and Twitter actually help get leads?"
Read more



We reported on the release of Twitter based listing service TweetLister in May this year. Since then, TweetLister has been upgraded with a number of new features that could make using the free service even easier for agents.
Through TweetLister, agents can:
Post and re-use as many listings as they want – all day, every day – to Twitter;
Schedule each listing to post daily, or for a set period of time – until it sells, rents or leases;
View and download a list of all prospects on each listing.
Now, through version two of TweetLister, agents can also take advantage of an upgraded property details page with room for more photos and content, along with expanded user profiles and the option to choose which Twitter profile is linked to a listing.
Other features in the upgraded version of TweetLister include the option to add listings in bulk, and new criteria available in its real estate search, such as search by city or neighbourhood, state, country, keyword and minimum and maximum price. TweetLister users can also associate more than one Twitter account with their TweetLister account.
TweetLister decribes itself as "the only twitter tool for posting all types of property listings". To get started, sign in to Twitter at tweetlister.com and you'll be taken to your very own TweetLister Control Panel, where you can start posting and managing your listings right away.



If you're a follower of realestate.com's @housewatch Twitter channel, you will have already noticed their regular tweets showing information on mortgage rates, featured homes and realestate.com's contact details.
These tweets are sent out automatically by realestate.com's "bot" (tech-speak for "robot"), and were launched by the website's director of business solutions architecture Dennis Kuntz in April this year. What you might not have noticed yet is that the @housewatch bot can do more than just regularly send out information – it can also respond to your requests.
Read more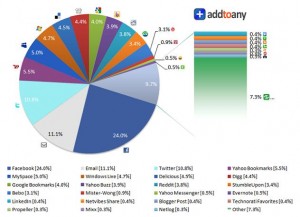 As a business, you're probably keen to hear how your customers - buyers, sellers, renters and landlords - found out about you. Did they see an ad in the newspaper or online, talk to friends, walk past your office, or find your website?
Read more


Recent comScore statistics have revealed that Twitter's star is still on the rise, with a jump from less than 1 million unique visitors in June 2008 to 20.1 million in June this year.
There are some doubts as to the staying power of Twitter's users, but those doubts could soon be forgotten as Twitter is now focused on becoming more inclusive and easier to understand. What's more, there are a few new Twitter options out that that could be useful for agents.
New Directions for Twitter
While its popularity is still growing, Twitter has realised it needs to explain itself in a way more people can understand. So the current Twitter homepage, which is rather minimal on explanation, will soon be replaced by a website including much more information about what Twitter is and what it can do.
According to BoomTown's Kara Swisher, Twitter's new homepage will include a search box, information on Twitter trends and a host of tips for new users.
"You can try it out without having to sign up, so you can get an idea of what Twitter is before you use it," Twitter co-founder Biz Stone told BoomTown. "We need to do a better job of explaining ourselves to people who hear about us and then have no idea what do to."
Tips for Business Users
In line with this new direction, Twitter has also released Twitter 101 – a website explaining Twitter to business users from the ground up. Case studies of how Twitter has worked for big and small companies are included, along with a best practices section outlining how Twitter use should be approached.
Tracking the Numbers
Twitter 101 encourages business users to view Twitter as a tool for building relationships, but that relationship can seem very one-sided if you don't know whether all that tweeting is having any effect.
As a recent article on Digital Media pointed out, the use of third-party Twitter reading applications, not to mention the problem of automatic "bots" clicking on Twitter links, complicate the issue of tracking how much traffic your account is creating.
Luckily, the article points us towards twitip.com and its blog post that goes into detail about the various tricks and tools you can use to get an accurate picture of how much traffic your Twitter use is bringing in.
Handy Twitter Widgets
Twitter also offers two widgets that can be added to websites: the profile widget and the search widget. The profile widget simply displays your last ten tweets, while the search widget displays tweets that relate to a search term.
Real estate writer James Kimmons suggests using the search widget as a way to distribute local real estate related news for your area. Once distributed to your followers, the search widget would also mirror this information on your website or blog, reaching another audience.
As always, propertyadguru.com is keen to hear your thoughts on what's working - and what isn't - when it comes to Twitter and your business, so feel free to keep us up to date in the comments.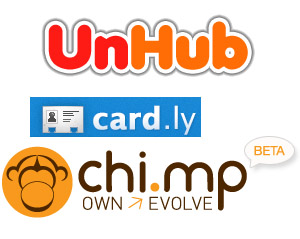 "Social media overload" is a phrase that has been gaining prominence over the past few months. As we discussed last month, agents who use social media have to make sure they balance the amount of time they spend creating and updating their online profiles against the number of leads their efforts generate.
When you consider how easy it is to lose time using social media, it's hardly surprising that a number of online services have popped up that promise to simplify and streamline your online presence. Let's take a look at a few examples that could be useful for agents.
Read more



ukpropertyclub.co.uk is a new online social network aimed at bringing together people who want to pool their resources to get started in the UK property market.
Read more