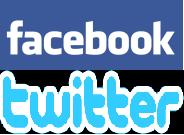 Real estate agents and brokers the world over are jumping online and engaging with social media: blogging, vlogging, Facebooking, Twittering, and anything else they can get their hands on. But does it work - can social media generate sales leads? Or is it just a gimmick?
propertyadguru.com spoke to two high profile agents who say it can - and already does - help their real estate businesses.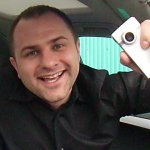 Vancouver based real estate agent Ian Watt told propertyadguru.com that social media has certainly worked for him:
"I've been using Twitter which updates my Facebook for about 9 months now and have had 5 ends from these connections. 2 leads were from Notary Publics/Lawyers who are following me, 1 from a developer, 1 from someone in the tech industry, and 1 from Toronto which resulted in a referral. In total the commission was almost $50,000 and the cost $0."
Ian shot to Internet fame with his off-the-cuff and charismatic video blogging, or vlogging. He says it is a valuable marketing tool that allows clients to get to know him, rather than a way to directly generate income:
"My videos are great for familiarity but I don't know if they result in actual flatout commissions. But I always liken real estate to dating. If everyone on LavaLife had a daily video blog uploaded to their profiles, you could weed out all the losers pretty quick. Video does that for me. It attracts people who appreciate what I say and understand my personality and it cuts out the people that I should never work with."
Despite the hype and success of his vlogging and engagement with other social media, Ian isn't letting it get in the way of his goal - rather, he see it as an extra aid to reaching his goals:
"Bottom line is that I'm a realtor and my goal is to dominate Downtown Vancouver real estate. Twitter, Facebook and Video Blogs are only tools to get in touch with people, we still have to appreciate and respect the fundamentals of running a business, getting out and building real relationships, while at the same time supplying a service of knowledge and expertise about real estate."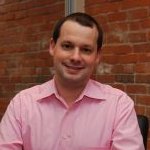 Another Canadian real estate agent who operates in Vancouver, Kye Grace, made headlines when he staged a 72 hour open house with a live online video feed, Twitter updates and the 'The 72 Hour Open House' blog with Kye participating in the live chat on the online video feed.
Kye told propertyadguru.com that he is "deadly serious" about social media:
"As all my marketing is exclusively online or digital, social media plays an enormous role in my prospecting, marketing and, most importantly, my branding. I am a massive believer in transparency, some say to a fault, and nowhere is it better and easier to be transparent than using social media."
Kye says that engaging with social media does not mean committing - or losing - a lot of time on it. Rather, he believes that part of taking these tools seriously is learning how get maximum benefit from the time or money invested in them.
In the past month Kye has had two sales as a direct result of Property Egg TV, an online live streaming Real Estate show he hosts weekly on the Ustream platform:
"Once a week I spend 90 minutes broadcasting via streaming video and present information on the local markets and field questions from the audience. Super transparent and will take any question. This openness to field all questions has led to some awesome dialogue, it has also led to some pretty intense moments as well, often between myself and other Realtors hanging on to the old school ways. What is great about being engaged by Realtors resisting the transparency is the more transparent I become, so the consumer really gets exposed to what is - and what could be - in the Real Estate industry."
Like Ian, Kye uses his video blogging to give people an idea of who he is, and completed a deal just days ago that came as a result of his video blogging. "Out of town clients were searching online for Real Estate in Vancouver and ended up on a few different realtors' sites. They watched a handful of my video blogs and started to develop the relationship based on the knowledge I was sharing. But more importantly, they were getting to see exactly who I was and what my style was like."
Kye says Facebook is by far the greatest generator of leads amongst social media sites, and updates his status with RE topics once or twice a day, alongside posting his video blogs and sharing Real Estate links.
Through using social media Kye says he is achieving the traditional 'touch' that is attempted by mailing fliers, notepads, making contact by phone etc, but with Facebook it is all for free and very efficient. "I don't kid myself though, I know that not everyone sees every update or posted item, but if you do it with enough frequency then I assume people will notice these once a week. At the very least they are reminded I am a Realtor or better yet I get a chance to show them what I know, think or anticipate relating to Real Estate."
There are also attractive cost benefits to embracing social media. As Kye points out, to mail a flier or postcard to 500 people once a week would cost about $25,000 a year, but social media simply takes about 2 hours of his time each week and he says it is more fun and leads to more dialog as you are using a platform designed for two way conversation.
There's another benefit too, in letting prospective clients find out what you know without earbashing them: "Enough telling people you are this and that…publish content that lets them come to that conclusion on their own. Shoot videos or post notes (Facebook's version of a blog) with great self created content."
Plus there's the side effect of some extra publicity through his regular status updates on Facebook and Twitter. "I have had people (non Real Estate professionals) cheering me on by commenting on my status through a negotiation as I update my status regarding the back or forth or some of the stumbling blocks. Although I don't have anything tangible you have to think those people will have you in mind when their time comes to be involved in a Real Estate transaction."
Kye does, however, offer a note of caution to anyone thinking of doing this: "You must be very careful to be vague and absolutely not compromise the integrity of the negotation. Sometimes it is not posible to discuss it as I know people following me on Facebook and Twitter will know which property I am speaking of. In that case you must run silent in my opinion."
Social media has the additional benefit of being instantly trackable - just like a website is. Kye likes to step back and study the analytics - how many people watch his videos or how many people click on his Twitter or Facebook links for instance. "Social Media analytics is not perfect but it is coming along, just yesterday TubeMogul announced an amazing analytics package for its users who syndicate their video through their site, for free." So if something isn't working, you quickly find out and can change it.
One of Kye's golden rules is to be conistent with who you are online so people can build up a relationship with you. "Be exactly who you are and you don't have to worry about maintaining some persona when coming together offline."
"I realise there is a very proven model in the Real Estate industry that when implemented seems to bring results. I do not begrudge people for wanting to apply the cold, rigid formula but consumers do. Sure it works, because it is all the consumer can get."
So if social media can - and does - work to generate sales leads for these two high profile real estate agents it might just be worth giving it a try yourself.

Related posts: