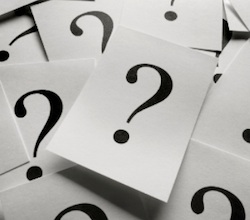 Sometimes social media seems to have a language all its own. Here's our guide to 10 of the more mystifying terms that regularly pop up on the social web:
1. Crowdsourcing: Using a public online forum, such as Twitter, to find anything from the answer to a question to a design for your new logo.
2. Champion/Evangelist: Someone outside your company who is impressed enough with what you do to recommend you to others, usually via social networks.
3. Ego search: Monitoring the web for mentions of your name or brand. We highly recommend this practice to real estate agents.
4. f2f: Simply means "face-to-face," e.g f2f networking or f2f meetings.
5. Like: No longer just a verb, the word "like" has recently become a noun, as in "The blog post generated 200 Facebook likes." Click here for an explanation of how Facebook likes can boost your online marketing.
6. RSS: Any good blog should offer an RSS (Really Simple Syndication) feed so that visitors can sign up to receive posts automatically. Here's our guide to how real estate agents can use RSS in their business.
7. Viral: Any online content that spreads across the web very quickly can be said to have "gone viral," such as last year's now-famous campaign for Old Spice.
8. Spambot: If you haven't yet installed a spam filter on your blog, you probably know all about spambots, which automatically post nonsensical spam comments to as many posts as they can find.
9. Lurker: Someone who regularly reads your blog, but never (or rarely) posts comments.
10. Hashtag: The # sign, used on Twitter to mark a topic and link it back to other mentions of the topic in other tweets. For more Twitter terminology, click here.

Related posts: