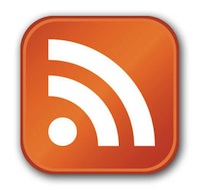 RSS, also known as Really Simple Syndication, is probably one of the easiest tools real estate agents can use to stay on top of the latest news. Today we'll explain how to set it up and use it to enhance your business.
Any good blog or regularly updating website should offer an RSS "feed" for its readers to subscribe to. More often than not, this feed will be marked by that distinctive orange button at the top of this post.
Once you click on this, you'll be led to a page listing the tools you can use to subscribe. If you already have a Google or Yahoo! account you can sign up for the corresponding feed reader, or choose one of the other options such as Newsgator or Netvibes. There are hundreds of RSS readers out there to choose from, so if your initial choice doesn't suit your needs, chances are another reader will.
Once you've subscribed to your first blog or website (which we hope will be propertyadguru.com) it's time to add more feeds. Here are some ideas to get you started:
Local news: Stay on top of what's happening in your local community, and find plenty of jumping off points for great hyper-local blog posts.
Real estate news: Check your local or national newspaper's website for a real estate section, then see whether you can sign up for the RSS feed.
Other agents' blogs: What are the agents in your market writing about? What about those in other markets whose success you'd like to emulate?
Technology news blogs: Keeping an eye on what's happening in the wider technology world is always a good idea for agents who want their business to be cutting-edge. Two good places to start are mashable.com for social media news and reviews, and searchenginewatch.com for SEO tips and tricks.
Now that you have an informative RSS feed set up, all it should take is a quick check once or twice per day to make sure you're that much more informed next time you talk to your clients.

Related posts: