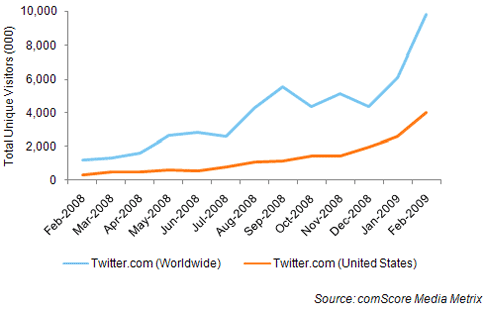 Online social networking is becoming even more difficult for agents to avoid.

Eurolink Software, a UK based company that specialises in web design services for real estate agents, is just one company that is now turning its focus to social networking. The company is creating a Facebook function for agents to create client groups through their websites, a Twitter function to send out details about properties instantly, and options for agents to embed YouTube videos, a Flickr photo stream and a customised blog.
"These days, simply signing up to the major property portals is no longer enough – firms must be more adventurous to get noticed," Eurolink founding director Nigel Poole is quoted as saying on propertytalklive.co.uk. "Sites such as Facebook aren't just for gossip and chat – they can offer commercial opportunities. A smart business can develop social networking media to work on its behalf by communicating with clients and prospective clients."

Vision Teknology UK is another real estate software company that has recently started using Twitter to connect with its customers. The company's managing director, Peter Grant, explained the move to Twitter to estateagenttoday.co.uk: "We receive around 150 inquiries every week from customers wanting advice on how to get the most out of our software. Twitter provides a quick and easy way of sharing this valuable information with the entire customer base."
Of course, agents can also sign up to social networking sites such as Facebook and Twitter individually. Just one example is real estate firm Young London, a company that specialises in newly built London properties, which has recently joined Twitter. Young London CEO Neil Young argues that the move to Twitter was vital:
"These days a Facebook presence and Twitter profile should be the norm, not the exception, in any effective marketing campaign. It's all about broadening the reach and encouraging Internet users to refer, recommend and chat to each other about your products and services. The days of putting together a website and then just waiting for people to come to it are long gone!"
A press release from a national meeting of the Real Estate Services Providers Council (RESPRO), which Property Ad Guru actually found through a Twitter post from @PMZRealEstate, also focuses on agents' increased use of online tools to reach buyers. Describing the future agent-client relationship, Sherry Chris, president and CEO of Better Homes and Gardens Real Estate, is quoted as saying: "It will be a combination of the consumer and agent using technology."
Property portals have not been left behind, with many portals and agents already joining Twitter.
This enthusiasm for social media is probably just as well, as February figures from comscore.com put the worldwide number of visitors to twitter.com at close to 10 million – an increase of more than 700 percent from a year ago.
Adding to the Twitter hype, there are also rumours swirling that Google is in talks to buy the micro-blogging website. techcrunch.com blogger Michael Arrington reported on 2 April 2009 that Google was "in late stage negotiations to acquire Twitter." However, the rumour was denied a day later by All Things Digital blogger Kara Swisher, who quoted a source as saying: "Seriously, no negotiations, no deal, nada". The latest rumours are that News Corp are seeking a deal.

Related posts: