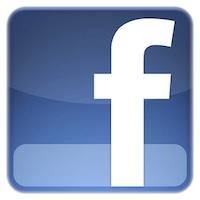 While Facebook's vast user base makes it a potential goldmine for leads, it's useful to remember that few people are using Facebook as a real estate search tool. Primarily, people join Facebook to keep up with their friends, so generating new leads on Facebook requires more than just posting your latest listings. Here are four approaches to try:
Use Facebook's search: Even if you don't have the biggest group of Facebook friends, using the search option to sift through public updates can lead you to people who are moving, looking for agent recommendations, or have real estate-related questions.
Help people out: Once you've found someone on Facebook who you'd like to reach out to, the most important thing is to avoid any kind of hard sell. Instead, offer information like suburb profiles or insights on the state of the market they're looking to buy or sell in.
Highlight your local knowledge: Let's face it, your Facebook profile isn't going to attract any leads for your business if none of the content there reflects your real estate expertise. Links back to your blog or articles you've read elsewhere, along with things like video and photos, all contribute to the image of you as the go-to agent for your area.
Keep at it: Above all, the most important thing to remember when it comes to generating leads via Facebook is that one or two months of activity is unlikely to result in hundreds of leads. As with your offline business efforts, success with Facebook, and any other type of social media, comes through consistent effort.

Related posts: