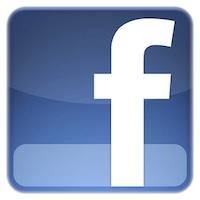 A new report by Sensis and AIMIA reveals that even though 60 percent of all Australian Internet users are on Facebook, most businesses are spending less than five percent of their marketing budget on social media as a whole, and the vast majority don't measure their return-on-investment.
The report found that South Australia has the lowest number of businesses using social media (11 percent), while Queensland and ACT have the highest at 20 percent. This means that most Australian businesses are not taking advantage of tools like Facebook and Twitter, real estate agencies included.
Clearly, Australia's social media space is still wide open for real estate agencies who want to build their brand and connect with customers online.
The report also looked closely at the way people interact with brands on social sites, finding that social media users are most interested in what businesses can give them in the form of discounts (57 percent), giveaways (45 percent), invitations to events (41 percent) and product information (41 percent).
"Many consumers take no notice of advertising on social networking sites," the report states, adding that social sites are primarily used for catching up with friends and family, sharing photos or videos, and coordinating social events.
"Just under one in three sometimes click on ads to find out more, but about a quarter say that they are turned off by companies or brands that try to reach them through advertising on social networking sites," the report adds.
So while this report is not a ringing endorsement for tools like Facebook Ads, what it does show is that Facebook is one of the most important places for Australian businesses to have an online presence, especially if they are willing to share special offers with their audience. "[Social media] is only going to get bigger. No business can afford to ignore it," the report concludes.

Related posts: