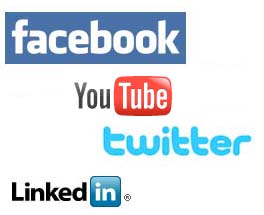 We knew social media websites were popular in Australia, but what we didn't know until now was just how quickly Australian Internet users' online habits are changing.
As the latest research from comScore shows, Australians are not only flocking to social media sites, they're doing so instead of spending time on other kinds of websites.
Looking at the chart below, we can see that portals took a huge hit in terms of time spent between December 2009 and December 2010, as did instant messengers. However, it doesn't seem increased social media use is having much of an impact on email, which stayed almost the same throughout the year:

The fact that Australian Internet users now spend nearly 22 percent of their time on social networks is just one more reason why real estate agents need to understand how to use tools like Facebook and Twitter to their advantage. Even more convincing is comScore's revelation that people spent more time on Facebook during December 2010 than on any other website.
comScore's data also revealed that three out of four online users in Australia watched online video in December 2010, with an average viewer watching more than seven hours of video during the month. So if you're thinking of making the jump to online video listings this year, start with these posts.

Related posts: