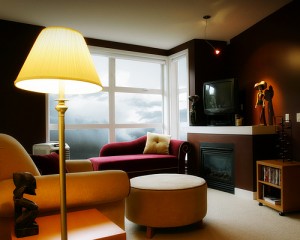 It may be cliched but photos really do tell a thousand words when it comes to advertising properties. And many people make judgement calls based solely on a single image in a line of search results, giving your property only one chance to make a great impression. So it's imperative you get it right first time, every time.
The portal you subscribe to will determine how many pictures you are able to upload, but rule of thumb is to display as many as you can! Photos sell a property much more easily than words and if your potential buyers are not in a position to view the property in person the more photos you can show them the better qualified they'll be when they are making a decision on your property. For that reason too, you should always include a floorplan - many buyers have specific requirements in this area and a plan will help rule people in and out so you only deal with qualified buyers.
So what pictures should you include and what are the things to look out for?
Inclusions:
Front of property (this does not necessarily need to be the 'hero' or main shot you use in the ad however)
Back of property (usually in relation to the garden/yard)
Main bedroom
Secondary bedroom(s)
Lounge/family room
Kitchen
Bathroom
Dining room or other living area
Backyard
Other special features such as swimming pool, paddocks, shed, fireplace, decking (if you have made mention of a particular feature in the description you should always have a photo to accompany it)
Take a number of photos of larger rooms from different angles so viewers can get some perspective on the room.
Things to be mindful of:
Always ensure the camera is straight - crooked shots make people seasick!
Don't include too much sky or ground when taking outside photos - the subject of the photo should take up at least 80% of the screen
Clear away clutter from photos - move rubbish bins, tidy up messy areas
Don't include pets or people in photos - the owners might love their five cats but it may give the wrong impression to potential buyers
Don't use wide angle lenses - unrealistic viewpoints will be discovered when the real thing is viewed
Be mindful of using a flash in a room where lights are on or when in front of a window - reflections and bounce back are not good
Don't include yourself in the photo if you are taking a picture of a mirror!
If you are of average height take photos standing up straight so viewers get a realistic idea of the dimensions of the room - if you are vertically challenged, use a step ladder!)
Don't take photos on a stormy day as everything will appear gloomy. Likewise, be mindful of bright sunlight in the middle of the day - reflections can be awkward. A slightly cloudy day is best for photography.
Be honest with all photos - NEVER use photoshop or other tools to make a picture into something it's not.
A word on Virtual Tours:
Some say do, others find them annoying. I say, include one if you think it genuinely adds value to the advertisement and gives a perspective on the property that the photos can't. (Some 'virtual tours' are simply photos cut together and show nothing different to the static images already included.)
Being mindful of cost/benefit here, virtual tours often require different types of software to open and run them and some viewers either can't be bothered or don't have the wherewithal to do this; you run the risk of it being a wasted exercise for a number of potential buyers. But for those who wish to spend the time to view them it can be a rewarding experience - well-produced virtual tours are a great addition to the research experience.
Final Note:
Never be afraid to display more photos than you think you need. An interested buyer will be keen to know and see everything they can about their potential new home before engaging the agent in discussions. Great quality photos that are perfectly representative of the property will rule interested buyers in quickly. And dealing with highly qualified buyers should be your aim, so you aren't wasting time with 'browsers'.
[image: flickr/photographix.ca]

Related posts: