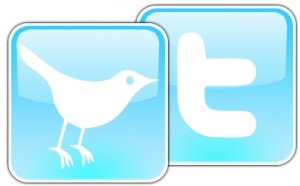 For those who don't know, Twitter is a free social networking and micro-blogging service that allows its users to send and read other users' updates (otherwise known as tweets), which are text-based posts of up to 140 characters in length (thanks Wikipedia). Posts appear on your profile page and those who have signed up to receive them will get your updates either via sms, email, their own twitter page or via numerous other applications such as Facebook. In short, it's a neat and sweet way of updating a group of interested people on what you're doing and where you're at.
So why do this and how is it relevant to real estate professionals? Good question. Some still consider Twitter to be 'kid's stuff'. Just a bit of fun and another way for tweenies to be in touch with one another. Who cares if you're at the beach right now? But there are also many clever adults using Twitter to their advantage in their professional lives. It's fast becoming the new tool in the arsenal of online marketing champions and is definitely one to be considered if you're looking to find new ways to compete.
So why and how would you use Twitter?
1. Communication - this is the core of the tool. It can be used for communicating with clients, fellow employees and potential customers. It can be a great tool for directors or business owners to communicate with their agents - sort of a company intranet. It can almost be considered the next incarnation of SMS. Price changes, new listings, updates to marketing, inspection and auction times - there are so many instances where tweeting could be used by a real estate professional.
2. Brand Management - people often use Twitter to make short sharp remarks about what they love and hate. Why not find out what people are saying about your brand (or you personally!) and use the information to action and improve on your reputation. If your reputation is great, why not find this out and use it as a marketing tool?!
3. Lead Generation - locating and linking up with people who can use your service is a key initiative for real estate professionals. Twitter can help connect you with people to begin the sales process.
4. Customer Service - similar to Brand Management, you'll find people love to tweet about a great - or awful - service experience they've encountered. Why not find out if people are talking about you and be proactive in managing your customer service reputation. It's always better that you know they truth so you can act on it rather than working in the dark.
So how do you get started? First sign up to get yourself a Twitter account and then check out who else in your industry or local area is tweeting and try to get connected. There's a bunch of lists compiled by different people of real estate professionals in the US and Canada who are tweeting. Here's a few of them:
It's a good idea to blog about the fact you're tweeting to try and drum up 'followers' (people who want to receive your tweets) and make sure you let your clients know what you're doing so you can start to include them in your circle of communication. And why not get the rest of your agency on board so you can use Twitter for sharing information about listings, marketing campaigns and price changes etc. The effectiveness of tweeting, as with any form of communication or marketing, is getting your contacts on board and enthused about receiving your messages.
Good luck! We'd love to hear about how effective your tweeting is!
Editor's Note: You can also follow propertyadguru.com on Twitter: twitter.com/propertyadguru.

Related posts: