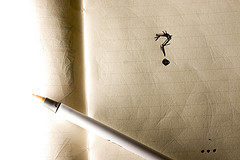 How do you imagine the future of real estate search? It's a big question, but one that needs answering!
And Onboard Informatics wants to know. They have taken some steps towards answering it themselves with their new Lifestyle Listings Engine, which we reported on earlier this month.
As they write: "we know that this is just the first step on a journey to change the way consumers find a home."
"One of the things we're very interested in is what Lifestyle Search means, and what it enables for the industry. We want to know your thoughts and your vision for what Lifestyle Search is."
With this in mind they've announced the Lifestyle Search Essay Contest. The topic is deceptively simple: "Imagine the real estate search of the future and tell us about it."
Anyone can enter, there's no set length and all you need to do is email the link to your blog or website, or an essay (in Word or .txt format) to [email protected].
Entries will be posted on their blog, and a panel of judges will select the best for a shortlist, which the public can vote on from 9 February until 16 February.
The winning essay will receive a prize of $500 American Express giftcard from Onboard.
It will be interesting to watch the visions and the debate unfold.
Find out more at the Onboard Informatics blog.

Related posts: