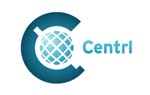 Whether its another property portal launching their iPhone app or software creators claiming to offer the latest in mobile advertising, the link between mobile phones and property seems to be getting stronger with each new release.
One mobile application that offers something slightly different from the usual fare is Centrl – a social network that, until very recently, operated solely on mobile phones.

Centrl describes itself as "a location based social network". Along with information on the nearest venues, events and businesses, the free application also displays real estate listings.
As techcrunch.com explains, the new web based version of Centrl offers the same features as the mobile application, using sources such as yelp.com reviews, citysearch.com city guides, wikipedia.org articles and oodle.com classifieds to display information specific to a user's location.
In terms of the application's real estate search, once a user finds a property they are interested in, a link directs them back to the listing's original website. Users can either let Centrl show them listings that are nearby, or choose a specific location via its map interface.
Centrl says that it runs "inside" existing social networks – in other words, users connect with their login details on their social network of choice, and can then access their existing contacts without having to add them again.
While Centrl may not offer the simplest option in terms of a real estate search, it could attract those who want to look for property on the move, and especially those who are keen to make their house hunting a social experience.

Related posts: