Recently propertyadguru.com brought agents' attention to a phone scam we'd been told about by niche Spanish property portal kyero.com. It involved scammers sending lead enquiries to portals, which encouraged real estate agents to make expensive premium rate calls to unrelated overseas numbers.
Read more


Companies and organisations are finally coming to terms with the reality that they need to take social media seriously. So seriously in fact that the National Association of Realtors in the US (NAR) have advertised for and, after a lengthy search, appointed a social media manager.
The job has gone to Todd Carpenter.
Todd is the founder of Bizomi Consulting LLC, and mariah.com, a web 2.0 network of real estate and mortgage industry blogs, tools, and web sites including lenderama, REMBEX, and Denver Modern Homes. According his bio on the website's blog, Todd has worked in the real estate and mortgage industry since 1992. His experience includes service and sales in retail mortgage, wholesale lending, and internet marketing solutions.
More recently he's worked as a new media consultant helping real estate and mortgage professionals use effective and affordable new media tools to market themselves.
Todd will leave his independent businesses behind and lead the effort to help NAR's staff and volunteer leaders engage with members and others in social media.
There has been much speculation over who would be appointed. Revealing the long-awaited news, Hilary Marsh at NAR said:
"We loved Todd's ideas, his easygoing manner, his reputation and how knowledgeable he is about social media. We also really valued his relationships with so many REALTORS® who are using blogs, Twitter, Facebook, LinkedIn, and other social media channels to connect effectively with one another and with potential clients and customers."
The appointment is a true indication of the value and potential of social media for the property industry and has the property blogosphere in a spin.
Advertising on portal websites is an important part of the advertising mix - browsers often start their property and information search there. However, having your own standalone website is an integral piece of the marketing puzzle. As well as selling your business services, it needs to offer readers desirable information and a reason to return repeatedly.
Here are propertyadguru.com's Top 10 Tips for Your Agency Website:
Read more
We've talked here about blogging techniques and also vlogging, but I wanted to explore a little further, how you can make blogging work for you as a lead generation tool.
Read more


If you have been watching the UK property market recently, you will have heard the terms "Home Swap" and "Part Exchange" being used a lot. Late last year a series of property listing websites around this concept of swapping or part exchanging homes emerged. The new sites included partexmyhome.com, as well as myhomeforyours.co.uk and property-matchmaker.com.
propertyportalwatch.com spoke to Resource Manager Ben Brain, from partexmyhome.com about the concept. The basic idea is very simple. Mr Smith buys Mr Jones's property and Mr Jones buys Mr Smith's property. In essence, they simply swap homes. But is this really the future – and how does it work?
Read more



Late last year thinkproperty.com changed to a free-to-list model and it already looks to be paying off for the UK portal, with the company reporting that the number of agents listing on the portal has risen.
Read more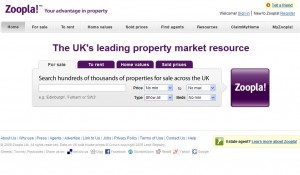 zoopla.co.uk is finally living up to its long-awaited promise and shaking things up with a new pay-for-performance model for UK estate agent listings.
Read more
propertyindex.com is leaving no stone unturned in its attempt to take on the UK portals.
Read more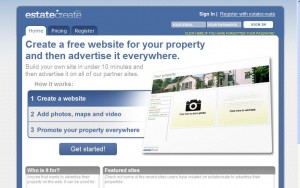 estatecreate.com is a new UK property website that launched this week. It aims to make it easier for private owners to advertise and list their properties online.
Read more


Although they try their best to fight it, property portals – like most businesses – are not immune from the craftiness of Internet scammers.
Read more