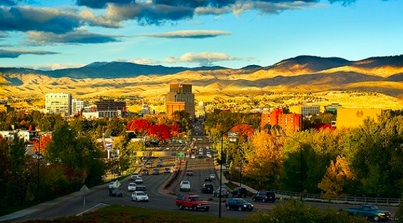 This week's agent strategy comes from Idaho real estate specialist Pam Pugmire, who sums up her online marketing strategy by simply saying "blogging is my SEO plan."

"Everytime I receive a call, I ask how they found me," Pugmire explains. "Invariably, they respond that they were searching the Internet for X, and they did a Google search and found a post I wrote about that subject."
Pugmire's blog, dreamhomesinidaho.com, covers four specific locations. "I focus on long tail keywords, knowing that people searching for more specific information are closer to a purchase," Pugmire says.
Pugmire adds that she is focused on being "a big fish in a little pool, instead of being a little fish in a big pool."
"I live in the Greater Boise Idaho area," she explains. "Boise Idaho Real Estate is a (relatively) competitive search term. I have chosen to focus on Meridian Idaho (a suburb) because it is a less competitive term. Also, I know that if buyers are searching for Meridian Idaho, they already know they want to move to Meridian, and are closer to a buying decision. I also more specifically focus on Meridian short sales, foreclosures, and even specific subdivision names. It's much easier to get to the top of Google in long tail terms."
Pugmire has only recently started focusing on being active in social networks such as Facebook and LinkedIn, but already seems to have a clear idea of how to build valuable business connections via social media.
"This requires me to be actively engaging with members of the outlet, and letting them know about my real estate expertise in a conversational way rather than in a selling way," Pugmire says. "Marketing in this way requires that you have an interest in people, and that you can be interesting to people - no bores allowed! It also requires that you actively seek out friends or connections that could potentially be a client, or could refer a client to you."
Do you have an online marketing strategy you're keen to share? Get in touch with us at [email protected]

Related posts: