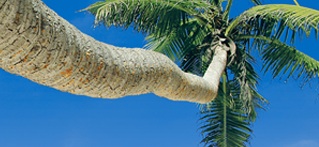 In this week's website spotlight we're going to take a slight detour to the islands of Hawaii, where one website is making great use of local information.

Those who aren't sure why local information is so important for real estate websites should start with the story of real estate agent Dale Chumbley, who attracted 7,000 Facebook fans in just over two weeks with the simple strategy of publishing 365 things to do in his area over 365 days. Put simply, local information makes your website more useful to people looking for a home, and might even attract a few visitors who aren't in the market (yet).
So exactly what kind of local information should you be including? For some inspiration, let's head over to Hawaii and check out bestofhawaiirealestate.com.
This website is making local information a key part of its strategy, having just announced the addition of new "top five things to consider" sections covering each area.
The section "top five things to consider when moving to Oahu", for example, covers topics such as population, air travel options, and even the local surf scene. Browsing through the website, home hunters can also find information on topics such as:
- Schools and education
- Residents' cultural backgrounds
- The local arts scene
- Shopping
- Nearby scenic spots
- Wildlife
- Local food
The website doesn't go into huge amounts of detail, opting to sketch out the main features of each location in a few short sentences. Best of all, bestofhawaiirealestate.com didn't have to spend hours researching every single topic - their information comes straight from residents who answered the simple question "What's your favorite part of living here?"
So if you're struggling with the idea of implementing local information into your website, take a leaf from bestofhawaiirealestate.com - keep it short, simple, and look to the locals for your ideas.

Related posts: