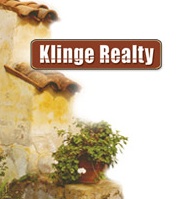 In this week's website spotlight, we're taking a look at bubbleinfo.com - a real estate website that picked up one of the nominations in the blog category at this year's Inman Innovator Awards.

bubbleinfo.com spells out the niche it aims to cover in its header: "an insider's guide to North San Diego County real estate." Jim Klinge, the real estate agent behind the website, manages around two or three blog posts a day covering everything from local sales statistics to amusing real estate stories from around the world.
How does Klinge manage to post so much content, you ask? A look at some of the recent posts reveals that he's using a strategy that's come to be known as "content curation". That's just another way of saying that he finds interesting articles online, introduces them at the start of the blog post, and then re-posts the articles for his readers.
"Curation" can be a useful strategy for real estate agents who have very little time to blog but still want to add new content regularly. The best way to do this is to re-post the articles, photos, and videos you come across with your own commentary, adding something of value for your readers.
Along with its well-populated blog, bubbleinfo.com also offers its audience plenty of local information such as San Diego crime data, school information, and a local foreclosures search. There are also specific sections such as a "tips for sellers" and a guide for those looking at short sales.
On top of all this, Klinge is covering all the social media bases with a YouTube channel and profiles on Facebook, Twitter, and LinkedIn. The bubbleinfo.com YouTube channel is particularly impressive, with nearly 1,000 subscribers and over 1 million views since it was established in 2006.

Related posts: