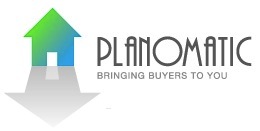 With video listings quickly becoming an expected part of every agent's online marketing plan, the number of virtual tour providers out there is growing. Today, we'll take a look at PlanOmatic to see how its service measures up.

In a nutshell:
PlanOmatic provides agents with interactive, dimensionally-correct 3D floor plans that allow potential buyers to drag-and-drop furniture into the plan itself. These are added to property presentations that include a photo slideshow, full listing information, a Google Maps view, and agent contact details. You can see an example of one of these presentations here.
Positives:
PlanOmatic promises a two-day turnaround on all floor plans and photos, and has just launched a Flash-free version of its presentations. The company offers premium options such as a custom domain for US$20, and its property presentations are also optimised to be viewed on the iPhone. Another bonus is that presentations for cheaper properties cost less than those for more expensive listings.
Drawbacks:
PlanOmatic's full service to come to the property itself and take photos/create the floor plan is currently only available in eight US regions (with two more coming soon). Customers outside these regions can still use PlanOmatic, but they need to send in their own photos and/or floorplans. Also, while PlanOmatic's pricing is dependent on the listing, for some agents the cost will still be too high - especially if they are adept at creating their own video tours.
That said, PlanOmatic clearly provides a product that goes beyond the average video tour. If you've been using their service, let us know your thoughts in our comments.

Related posts: