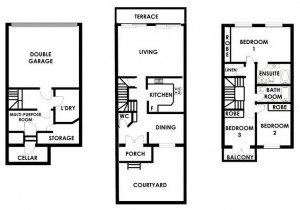 Floor plan creation company Metropix has announced an upgrade to its product, which now includes a number of new design features and a new user interface.

Metropix creates classic, interactive and 3D floor plans and claims that "On average, over four floor plans are created using Metropix every minute of every working day". The company says the upgrades to its product were based largely on customer feedback.
So why include floor plans in a listing? Are they really worth the extra effort? As we discussed recently, a floor plan can contribute to creating "web appeal" in a listing. Floor plans give details that photos can't always convey, and this information could be the deciding factor that prompts a prospective customer to contact an agent.
There are a wide range of floor plan creation products available, many of them free to trial: SmartDraw, Gliffy, 2dplan.com, and floorplanner.com to name just a few. propertyadguru.com is keen to hear your thoughts on what you use to create floor plans, so feel free to share your ideas and experiences in our comments section.
Floor plan from Richard Luton Properties listing.

Related posts: