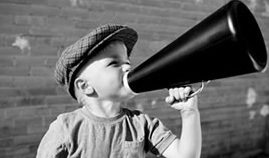 This week's agent strategy comes from Edward Gailey, lettings manager at UK agency Phillips and Stubbs, who says links to listings are not enough to attract the public's attention.

"We found that simply posting links to properties bored the public silly and had to look at changing that drastically!" Gailey reveals.
"It's a case of finding something of interest locally, or indeed a well known figure or house, and then using that," Gailey adds. "We have found it best to think 'what would we want to receive as a blog item?'"
Gailey explains that Phillips and Stubbs are in a fortunate position in terms of content, because the agency manages National Trust cottages and houses in its area.
"When one of them comes to the market we are able to link these to free features in The Times or Telegraph, for instance, and then post a link to both the property and the article," he says.
"It seems that the National Trust have an excellent public image, so it is a pleasant thing to be able to do."
Even if your agency doesn't have a partner to provide a steady stream of interesting content, there is still plenty you can do. For some ideas, start with our articles on the good, the bad, and the ugly of blogging.

Related posts: