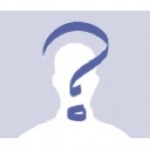 While we spend a lot of time blogging about Facebook here at propertyadguru.com, we're not presuming that every real estate agent out there is signed up. For readers still weighing up whether to join Facebook this year, we've come up with answers to some of the more common questions about this ubiquitous social network.
How popular is Facebook?
Over 500 million people now have a Facebook account, and a recent Hitwise report revealed that Facebook was the most visited website for the year in 2010. Those visitors spend a long time on the network, with previous Hitwise figures showing an average session time of 28 minutes and 58 seconds.
How public is it?
Any regular Facebook user will tell you that the network does have a bias towards sharing, but that doesn't mean you have no control over what people see. You can dial up your privacy settings so high that only people you are already friends with on Facebook can see what you post, and you can also separate your friends into lists to make sure they only see appropriate updates from you.
Do I have to join Facebook under my own name?
Facebook frowns on starting up accounts under a false name, but we can't imagine many real estate agents wanting to go down that path in the first place. However, you might want to start up a Facebook account that isn't you for personally, but reflects your business or even your area. Successful examples of this include real estate agent Dale Chumbley's 365 Things to Do in Vancouver, WA, and The Corcoran Group's Facebook page.
What are "likes"? The number of people who have hit "like" on a Facebook page has gone some way toward replacing the old measure of "fans." Once someone has chosen to "like" your page, they'll see updates from you every time you post a new piece of content to Facebook. (For more on how Facebook likes can help your business, click here.)
If you're keen to know more, don't forget that Facebook has its own help centre where you can get answers to questions on how it works. If you have more real estate related queries, let us know in our comments.

Related posts: