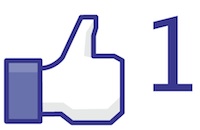 So you have a Facebook page set up to promote your business, but you've hit the ceiling in terms of friends, and no one has commented on any of your updates for weeks on end. Never fear - there are plenty of things you can do to turn this situation around and increase engagement with your Facebook audience. Here are some ideas to get you back on track:
Tag people in your updates. If you're friends with someone on Facebook, don't forget that you can type "@" before their name each time you mention them. This will set up a notification next time your friend opens Facebook and ensure they click through to read your update.
Post videos. With the average US Internet user watching 186 online videos every month, it's safe to say that posting a video as your next status update is worth trying. Of course, it doesn't have to be a video that you've created - almost any online video can be shared on Facebook, along with your own commentary, in a few clicks.
Post interesting tidbits. As Katherine Cannon explained to us last year, sometimes it's the posts that aren't directly related to real estate that get the most attention. Cannon says her posts of "pretty things" she sees throughout the day always get more comments than her posts on interest rates or tax benefits.
Make it local. As we saw recently with Dale Chumbley's Facebook strategy, focusing on a local area, rather than a real estate agency itself, can be a killer strategy when it comes to Facebook engagement. At last count, his website had prompted over 14,000 people to hit "like".
Spice up your listings. If you are going to post your latest listings to Facebook, try to make sure they say more than "New listing!" along with the bedroom and bathroom details. Mention what makes the house special, then ask your Facebook audience a question - what they think of the area or whether they like the design of the house, for example.
Of course, regularly commenting on and hitting "like" on other people's updates goes without saying, as you can't really expect people to engage with your updates if you don't engage with theirs.

Related posts: