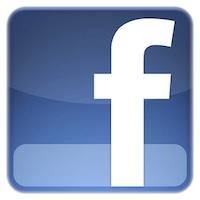 As 2010 drew to a close, Experian Hitwise released its most visited website list for the year, revealing just how dominant Facebook has become.
The US-based ranking released by Hitwise shows Facebook has moved to the top of the most visited websites list for the first time, accounting for 8.93 percent of all US visits between January and November 2010. Google was knocked into second place, accounting for 7.19 percent of visits.
In the real estate category, the search terms "houses for rent" and "homes for rent" combined topped the combined searches for "houses for sale" and "homes for sale". "realtor.com" was the top search term in the category overall.
If you needed any more proof of Facebook's popularity, the list of the most searched for terms has the social network appearing not once, not twice, but a total of four times, and maintaining its top spot from last year:

So is Facebook part of your online marketing plan for 2011? If these new figures have convinced you to look into it, start with our guide to the five most common Facebook pitfalls and how to avoid them.

Related posts: