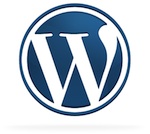 Here at propertyadguru.com, we use the WordPress blogging software available through wordpress.org to put together our site. If you haven't joined the WordPress team already, we think there are a few good reasons you should consider doing so.
wordpress.com vs wordpress.org
Before we explain why WordPress is such a good option for real estate agents, a note on the difference between wordpress.com and wordpress.org.
wordpress.com is actually a free blog hosting site, just like blogger.com or blogspot.com. wordpress.org, on the other hand, doesn't actually host blogs, it just lets you download the WordPress software for you to host yourself. This is might sound like a small distinction, but it's important to note because of all the extra functionality wordpress.org blogs offer.
Plugins
If you use the blogging software available at wordpress.org and have your blog hosted at your own domain, rather than choose the free hosting option available through wordpress.com, you'll have access to all the plugins WordPress has available. These plugins, which are generally very easy to install, include things like the "share/save" button you see at the bottom of this post (see how to install the share button here), and spam filters to keep your comments queue from filling up with nonsense (see how to install the Akismet spam filter here). These are just two examples from the hundreds of plugins you can use to enhance your blog.
SEO
Another WordPress plugin that gets lots of positive press is the "All in One SEO Pack," which allows you to give each post you write an SEO boost in just a few seconds. Once you've installed the plugin, using it is as simple as copying and pasting in your blog post's title, keying in a short description, and choosing the keywords you want to target.
Themes
Of course, you don't just want your blog to have a great search engine ranking, you want it to look good in the process. That's where the wide range of WordPress themes comes into play. And if you're not completely convinced by a theme, the popularity of WordPress blogs (25 million online at last count) means that your web designer should know how to go in and change things for you without too much fuss. To get an idea of just how far you can go with WordPress design, check out their blog showcase.
Have we convinced you yet? As always, let us know your thoughts on whether WordPress is the right choice in our comments - we'd love to hear if you think there's a better option out there.

Related posts: