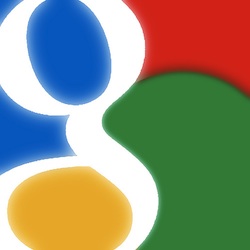 In our recent look at on-site tips for SEO, we touched on the topic of using Google Insights for Search to find traffic-targeting keywords. Today, we'll take a closer look at exactly how to use Insights to give your blog posts an SEO boost.

As soon as you open the Insights homepage, you'll be prompted "see what the world is searching for." But of course, tracking global search trends isn't going to help real estate agents who want to their blog posts to appear in hyper local search results. To find those trends, you'll need to filter your results.
Local real estate searches
To filter for your particular location, simply choose the appropriate terms from the filter section at the top of the Insights page. A Sydney-based real estate agent could filter by web searches in New South Wales over the past 30 days, for example, and further refine the results by looking only in the real estate category:
Through this relatively broad search, we can already see a few trends these agents could use to refine their blog posts:
- Two of the top 10 searches are "rent" and "rentals," while "house rentals" is up 70 percent on the rising search list.
- The word "home" doesn't feature on the top 10 searches list, while "houses for sale" comes in at number eight.
A note on timing
These results show another interesting pattern: searches spike early in the week and drop off sharply on weekends. Knowing this, you could time your blogs posts to target the biggest group of searchers - those office workers dreaming of a better house at the start of another working week.
General search trends
Now that we have a clearer idea of what's happening in the real estate category, let's broaden our search to find what NSW residents have been searching for over the last 30 days in general. To do this, simply switch your category filter back to "all categories."
It shouldn't shock you too much to see that the vast majority of people are searching for "Facebook," with the terms "games" and "YouTube" not far behind. But what's more helpful to us in terms of blog post ideas is the "rising searches" list. Here, we can see that the Commonwealth Games has attracted a huge amount of interest over the past 30 days, along with the Big Day Out.
Filter for the past seven days and you hit the jackpot in terms of local blog post ideas. Next year's Future Music Festival is dominating the rising searches list at the moment, and the Sydney Motor Show is also attracting plenty of attention. Write up a quick blog post with your own take on one of these events, mention it on your Facebook page, and you're one step closer to making your blog a valuable local resource.
These are just some of the ways you can use Google Insights, and as always we'd love to hear your own tips and ideas in our comments.

Related posts: