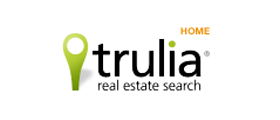 US property search engine trulia.com is reporting that it has yet again earned top honors from ListHub as the number one lead provider of all their syndication partners.

trulia.com says that the data, from the August edition of REAL Trends, supports what its own surveys have shown: Trulia users are highly engaged and prepared to buy a home. The company writes on its blog:
"More than 70% of our users want to buy a home in the next 6 months, and more than 40% are pre-qualified for a loan. These are people ready to contact an agent and get their transaction going. In fact, we have seen more than a 300% increase in the number of home buyer leads being sent through Trulia direct to listings agents this year!"
trulia.com also acknowledge that while leads are important, there is more data that brokers and agents should track, including views and clicks for more information and says that it "empowers agents to send this data to their clients automatically (for free!) with our Client Listing Report".

Related posts: