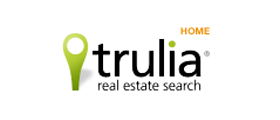 US property search engine trulia.com has introduced a new feature: the TruliaCarousel photo widget. The free widget can be added to any website to display listings and photos related to a user's most recent search.

A post on the trulia.com blog explains the widget's features:
"The carousel shows three or more properties from a set of results that you specify – your location, price range, number of bed/baths, etc. Then you can scroll forwards and backwards to see all the results on Trulia without leaving the widget. Click on a photo or the address of a property you like and you go to the listings detail page on Trulia for that property."
trulia.com, which recently won a Webby Award, offers a number of other customisable widgets and interactive tools. Many real estate websites now offer customisable widgets, including US real estate marketplace zillow.com and leading UK property portal rightmove.co.uk, which recently released a search widget.

Related posts: