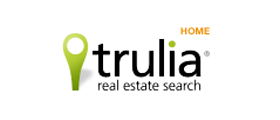 US property search engine trulia.com has released a new paid listings package for companies that it says will make it easier for consumers to connect with brokers and agents.

According to the trulia.com blog, these premium listings place advertisements at the top of search results and include an optimised and company branded home buyer contact form along with detailed listing and lead reporting.
trulia.com says the increased contact options resulted in a three-fold increase in consumer enquiries during testing. Pricing is based on the number of listings a company has and the average price of their market.
The new listing package comes as trulia.com introduces changes to the way it ranks properties. The search engine says its new ranking system "ensures that the most complete listings, with quality information, rise to the top".
trulia.com's white paper on the new ranking system emphasises the need for complete listing information, including multiple photos, a property description, agent contact information and a full address, to get the maximum number of page views and leads.
trulia.com echoes zillow.com's recent advice when it comes to the effect photos have on listing views and leads, stating that trulia.com users are two and a half times more likely to view listings with multiple photos than a listing with only one photo.
The white paper goes on to say that trulia.com users are also nearly three times more likely to send a lead to a listing broker or agent when multiple photos are present.
trulia.com was recently named "number one lead provider" by its partner listhub.net.

Related posts: