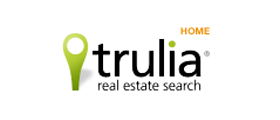 trulia.com is promoting a marathon 53 Hour Open House organised by Dan Polimino from Fuller Sotheby's Realty in Denver, Colorado.

These kind of marketing and advertising events are becoming more and more common with agents trying to sell special properties.
We reported on Canadian agent Kye Grace's 72 Hour Open House earlier this year.
Dan has also run a marathon open house event before - a 53 hour live streaming open house, with 5 cameras, a $1,000 raffle for coming through the home, sponsors including Mercedes Benz vehicles for test drives and drool factor, full Social Media integration and more. Dan told trulia.com it was a roaring success, despite the weather:
"The results were great! I thought we would get 600 with perfect weather – and we still got 400 people to come in person – with a Winter Storm Warning and BLIZZARD! Online we had 1,500 unique visitors in 7 days for just 53houropenhouse.com."
trulia.com are right behind this kind of creative marketing idea, with its Social Media Guru, Rudy, writing:
"This weekend, we're working with Dan and his creative team in Denver, Colorado to help them get the most quality home buyer eyeballs to their 53 Hour Open House event. Dan will be blogging on Trulia, have strategic banner ads on the site in key metros to help drive home buyers in this price range and location to the home and more. He'll utilize a vast variety of new technology and social media tools to help spread the word and to talk w/ interested parties online and face to face. I'll do my part as well by using various social media avenues and our Trulia iPhone Open House app."
In fact trulia.com are so enthusiastic about this kind of "out of the box marketing" that they invite ideas from agents who'd like to do something creative.
You can find out more about how Dan is going about organising the marathon open house, and his marketing strategy, by watching this video:
If that doesn't get you enthused, maybe this will - Dan writes on his blog: "The entire weekend is catered, complete with wine-tasting, so stop in and have a cocktail with us".

Related posts: