Creating Income for Agents Via Referral Software
The Guild of Professional Estate Agents in the UK is developing a new software system called "Guild Connect". The aim is to introduce new income streams to their members.
The software system will encourage agents to source local services, beginning with conveyancers, for which they will obtain referral fees. Referrals will eventually be extended to cover other associated services such as HIPs, utilities, mortgages, and even surveys.
With agents increasingly feeling the pinch, the fees - although small - from any referrals could be a genuine boost. Asides from the referral fees, the Guild Connect network will no doubt have the added benefit of giving agents new connections with local businesses which could also develop into further leads for them.
Marcus Whewell, chief executive officer of The Guild, was quoted in The Negotiator as saying: "We have never really been highly active in the IT solutions space, but I think it is going to become increasingly important for our members."
Guild members will have the new Guild Connect service included in their £250 monthly membership fee.
The Negotiator reports that agents can use a templated invitation to invite providers to join their 'network' or database of local businesses. The network is reviewed every three months. An eBay style ranking system is under consideration to keep service standards high.
To begin with, conveyancers will be charged according to the number of agents they opt to work with. Monthly charges will start at £60 for one network and become more economical for joining several networks.
The Guild of Professional Estate Agents also runs the portal propertyplatform.co.uk.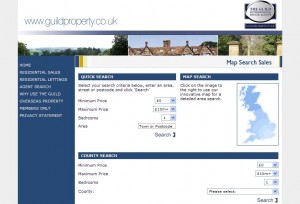 Related posts:
Top 10 Tips for Real Estate Agents Using Twitter Social media is here to stay and everyone's using Twitter....
Related posts brought to you by Yet Another Related Posts Plugin.