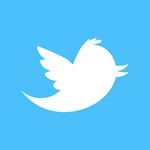 For those agents still working out exactly how to make the most of Twitter, there are more than enough places to go for advice. That said, the latest round of tips from zillow.com made us take notice for their direct relevancy to real estate.
zillow.com's advice to maintain a professional presence, know your competition, and tweet valuable content rings true for us, however their instruction to "limit yourself to three relevant tweets per day" seems a little severe. We agree that too many tweets will quickly turn followers off, but with just three tweets a day, you'll probably find your follower count remains low and your Twitter reach is limited.
The responsiveness tip zillow.com mentions is definitely key, as being quick to reply on Twitter will definitely help potential clients get a sense of how responsive you'll be when you're handling their next real estate transaction.
For a more in-depth look at how zillow.com itself is using Twitter, check out our recent webinar with Deloitte Digital CEO Peter Williams on social media use in real estate.

Related posts: