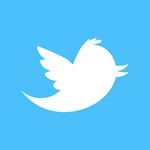 Advice for real estate agents on how to use Twitter isn't hard to come by - we have an entire section dedicated to it, after all - but if you're confident you have Twitter's best practices down pat, then taking a look at what other influential real estate industry figures are doing with Twitter could be a useful next step.
When it comes to influential Twitter users, it's hard to go past Michael McClure, better known on Twitter as @ProfessionalOne. A quick glance at McCure's Twitter account brings you to a fairly obvious conclusion: he tweets often, follows lots of people and has a huge number of followers, which can't be bad for his real estate business.
But behind that simple statement is a question that's often debated by agents (not to mention all the other businesspeople using Twitter). Namely, should you keep your Twitter presence small and personal, or follow lots of people and aim to increase your follower count to as big a number as possible?
The answer, as is so often the case when it comes to Twitter, is "it depends." For McClure, Twitter is clearly a vital communication tool that keeps him plugged in to an ongoing conversation in the real estate industry. In other words, he's managing to maintain a personal approach despite the fact that he follows thousands of people.
But what works for Michael McClure might not be the right approach for your business. The question is, how much time can you devote to Twitter? And, perhaps more importantly, how do you plan to keep your followers engaged with what you have to say?
So we're not going to conclude by saying that you should follow McClure's strategy, even though the idea of having over 47,000 followers might sound enticing. What we will say is that a good Twitter strategy is one that's consistent, monitored, and kept in place for at least three months to see whether it's working.
Do you try to keep your Twitter account small and manageable, or are you aiming to reach as many people as you can? Let us know in our comments.

Related posts: