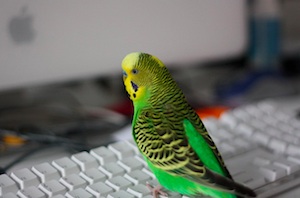 Each week, we take a look at the top stories in real estate technology from the past seven days. Here are the latest stories from around the world:

thebigpropertylist.co.uk, which was recently named the ninth most influential Twitter user in the UK property industry, has just unveiled its new property jobs board. "Although we didn't set out to enter the recruitment sector, this is a very natural progression for us and a value-add for those of our users in the property industry," the portal states. thebigpropertylist.co.uk says it plans to use Facebook, LinkedIn and Twitter to promote these job opportunities to real estate professionals.
Online brokerage ziprealty.com has upgraded its Android app to include all available MLS listings of homes for sale, complete home data, an "action bar" that enables users to contact agents and save home details, cross-platform synchronisation, and Facebook Connect. ziprealty.com says that according to a recent report by Gartner Research, the projected market growth for Android devices is expected to jump from 38.5 percent in 2011 to 48.8 percent in 2015, or 539.3 million Android devices worldwide.
Meanwhile, New Zealand property portal realestate.co.nz has released version 1.1 of its iPhone app, which now offers users a rental property search. "On an average day over 1,500 people fire up the app to check out local properties; come the weekend that activity leaps as open home tours are instigated by serious property seekers," realestate.co.nz says, adding that its iPhone app has been downloaded 35,000 times since its release last November.
We are always on the lookout for new developments in real estate technology. Send us your tips and press releases by emailing [email protected].

Related posts: