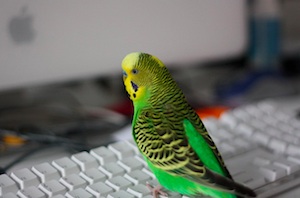 Each week, we take a a look at the top stories in real estate technology from the past seven days. Here are the latest stories from around the world:
realestate.com operator tree.com Inc signed an agreement to sell the operating assets of its Home Loan Center subsidiary to Discover Financial Services for approximately US$55.9 million. The company, which decided to shut down its realestate.com Realtors brokerage business in March, says it will now be able to focus on its core lead generation business. tree.com's financial results for the first quarter of this year showed an Adjusted EBITDA loss of 

$15.4 million.
UK property portal
zoopla.co.uk
is reaching out to its audience via a
new Facebook-based competition
, which will run every month. To win the prize of an iPad 2, people need to become fans of zoopla.co.uk on Facebook, then write answer a question on the portal's Facebook wall.
In the US,
zillow.com
has taken its integration with Facebook a step further with the release of
Facebook tabs for real estate agents
. These tabs allow agents to show their current zillow.com listings as well as recent market movements, a contact form, and ratings and reviews.
Still in the US, the

National Association of Realtors

will soon be asking brokers to "opt-in" to have their listings displayed on the national websites of real estate franchisors such as Century 21 and RE/MAX. inman.com's Matt Carter takes an in-depth look at this unfolding story

here, while 1000Watt Consulting's Brian Boero offers his take here.
In New Zealand, realestate.co.nz has published data showing how popular its iPhone app has been over time, when people use the app, and how many listings they view. "In the past month 10 percent of all property listings views are made via the iPhone app with a further two percent being on the mobile web platform across a number of mobile devices including Android and the iPad," realestate.co.nz explains. "This after just six months, shows how important the mobile platform is to the experience of looking for property to buy."
We are always on the lookout for new developments in real estate technology. Send us your tips and press releases by emailing [email protected]

Related posts: