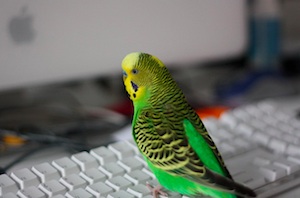 Each week, we take a look at the top stories in real estate technology from the past seven days. Here are the latest stories from around the world:

After launching its Android app last month, redfin.com has updated its iPhone app to offer more property details to its registered users. After signing up, users can now see property pricing history and notes agents take when touring a home. "When we shipped Redfin for Android last month, we offered juicy details about a home to registered users, and registrations shot through the roof," the website explains. "Android users visited more often than iPhone users, and registered at about triple the rate."
Imfuna, a company that creates mobile-to-web applications for the real estate industry, has released two new apps: Imfuna Rent Lite for the US market and Imfuna Let Lite for the UK and European markets. The apps enable users to take inventory and document the current condition of rental properties, dormitories, vacation homes, and other temporary housing to avoid landlord disputes and facilitate the return of security deposits.
Still on mobile releases, therealestatebook.com is now available as a mobile website and an iPhone app. "73 percent of local searches are performed though mobile web browsers, according to research by comScore Inc," the website states, adding that it currently sees approximately 2 million unique visitors on its website each month.
We are always on the lookout for new developments in real estate technology. Send us your tips and press releases by emailing [email protected].

Related posts: