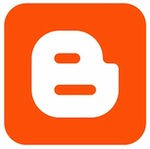 The US National Association of Realtors 2011 Member Guide is now online, and one of its findings is that the real estate blogging space is still wide open for any agent who wants to get ahead of their competitors.
As agentgenius.com reveals, the report shows that a massive 90 percent of US real estate agents do not have a blog, with most relying on their static website to bring in visitors and capture leads.
Let's be clear - establishing a good real estate website that caters to your market is crucial to any agent's online marketing strategy. But one of the things all the great real estate websites we've featured have in common is an ability to keep appearing in search results by regularly publishing new content - most often through a blog.
And it's not just about getting website visitors - blogging really can capture leads and create more business. In fact, when we spoke to US-based agent Heather Elias earlier this year, she revealed that as much as 75 percent of her business comes from her blog. "It's a way for people to find me, get to know me, learn about how I do business, and easily see how I'm plugged into the real estate market and the local community," she explained. "Even people that are given my name as a personal referral have a chance to 'check up on me' before they reach out to me for the first meeting."
If lack of time is your concern when it comes to earl estate blogging, you can always start with a tool specifically design to create blog posts with minimal effort, like Posterous or Tumblr. If you're stuck for ideas, read through our 10 niche content ideas for your real estate website. Either way, remember that if you start now, you'll still be well ahead of the pack.

Related posts: