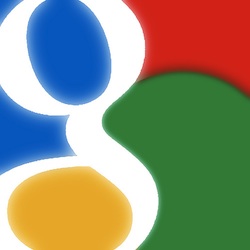 Nick Marr, CEO of international real estate portal homesgofast.com and private home sale website thelittlehousecompany.com has brought our attention to a new video in the Google Webmaster Help series where Google's Matt Cutts discusses the pros and cons of keyword domain names.
Keyword domain names are a popular option within the online real estate industry, with many agents using them to cover their particular niche. Dale Chumbley's popular clarkcountryrealestateguide.com is a prime example. But according to Cutts, Google is considering adjusting its algorithm so that keyword domains aren't given quite as much weight in its rankings:
The quote to highlight comes at the end of the video, when Cutts says:
"We have looked at the rankings and the weights that we give to keyword domains, and some people have complained that we are giving a little too much weight for keywords in domains. So we have been thinking about at adjusting that mix a bit and sort of turning the knob down within the algorithm, so that given two different domains it wouldn't necessarily help you as much to have a domain name with a bunch of keywords in it."
So does this mean that agents who have been relying on their keyword domain names for traffic are in for a shock? Marr thinks so. "Buying a domain or starting a new website is no longer about the keyword laden domain name," he writes. "The game has now changed and for those who do not react quickly there may be some big drops in traffic around the corner."
"Keyword laden domains are now old hat and real estate portals need to concentrate on brand," Marr continues. "This advice is especially for new websites is to concentrate on your brand name not a domain that features a keyword."
As we said after Google's most recent algorithm change focusing on duplicate content, it's always a good idea to check how well your site ranks for the keywords you are targeting on a regular basis. This new suggestion that keyword domains might be targeted next is another reminder to track how your website is performing, and ensure your SEO strategy relies on more than just one factor.

Related posts: